Sr. Principal software Engineer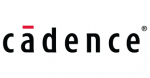 Website Cadence
Cadence is a pivotal leader in electronic design, building upon more than 30 years of computational software expertise. The company applies its underlying Intelligent System Design strategy to deliver software, hardware and IP that turn design concepts into reality.  Cadence customers are the world's most innovative companies, delivering extraordinary electronic products from chips to boards to systems for the most dynamic market applications including consumer, hyperscale computing, 5G communications, automotive, aerospace industrial and health.
The Cadence Advantage
• The opportunity to work on cutting-edge technology in an environment that encourages you to be creative, innovative, and to make an impact.
• Cadence's employee-friendly policies focus on the physical and mental well-being of employees, career development, providing opportunities for learning, and celebrating success in recognition of specific needs of the employees.
• The unique "One Cadence – One Team" culture promotes collaboration within and across teams to ensure customer success
• Multiple avenues of learning and development available for employees to explore as per their specific requirement and interests
• You get to work with a diverse team of passionate, dedicated, and talented individuals who go above and beyond for our customers, our communities, and each other—every day.
Cadence® custom, analog, and RF design solutions can help save time by automating many routine tasks, from block-level and mixed-signal simulation to routing and library characterization.
As the full custom IC layout suite of the industry-leading Cadence® Virtuoso® platform, the Virtuoso Layout Suite supports custom analog, digital, and mixed-signal designs at the device, cell, block, and chip levels. The enhanced Virtuoso Layout Suite offers accelerated performance and productivity from advanced full custom polygon editing (L) through more flexible schematic-driven and constraint-driven assisted full custom layout (XL), to full custom layout automation (GXL). Seamlessly integrated with the Virtuoso Schematic Editor and the Virtuoso Analog Design Environment, the Virtuoso Layout Suite enables the creation of differentiated custom silicon that is both fast and silicon accurate.
The Virtuoso platform is the industry's most silicon-proven, comprehensive, custom IC design platform, trusted in taping out thousands of designs each year for more than 25 years.
Technical Skills:
• Strong desire and ability to work in a fast-paced startup environment
• Eagerness to learn and master new technologies and build the best systems possible.
• A history of driving successful revenue generating projects.
• Strong C/C++ development skills with a good understanding of object-oriented design.
• Strong background of computer science fundamentals (data structures, algorithms)
• Passion to learn / explore new technologies and demonstrates strong problem-solving skills.
• Experience of EDA tool development is an added advantage
• Should be a quick learner and a team player
Share this post via:
---