Sr Principal EDA EMX Software Engineer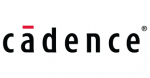 Cadence is seeking candidates to fill open positions in the EMX Product Engineering team as more customers utilize EMX's world-class capabilities to design and develop their new products.
Cadence is a pivotal leader in electronic design, building upon more than 30 years of computational software expertise. The company applies its underlying Intelligent System Design strategy to deliver software, hardware and IP that turn design concepts into reality.
Cadence customers are the world's most innovative companies, delivering extraordinary electronic products from chips to boards to systems for the most dynamic market applications including consumer, hyperscale computing, 5G communications, automotive, aerospace industrial and health.
Job Overview:
As an EDA Development Engineer for the EMX family of products, you will be responsible for capturing the requirements of, developing, testing and delivering software integrations between EMX / EMX Designer and other EDA tools within the Cadence EDA portfolio. You will work closely with other members of the EMX Product Engineering and R&D teams to respond to development and enhancement requests, focusing primarily upon the usability and user experience of EMX and EMX Designer and their interactions with other Cadence tools. Some travel may be required.
Job Responsibilities:
Develop, enhance and maintain the integrations of the EMX product family and their interactions with the Cadence Virtuoso Studio and Virtuoso ADE product families.
• Work in cooperation with local/international Field Applications team members to capture feedback and usability improvement requests for the EMX family of products.
• Work in cooperation with the EMX Product Engineering and R&D teams to transform feedback and improvement requests into detailed requirement specifications.
• Translate the requirement specifications into working software implementations.
• Develop in SKILL / SKILL++ / Python / Perl / shell scripting.
• Perform detailed testing of the software implementations in preparation for release to customers.
• Author documentation and work with Technical Publications to ensure its inclusion into correct and easy to understand documents.
Minimum Qualifications:
• Bachelor or master's degree (or equivalent) in Computer Science/Engineering
• A programming background with at least 8 years of professional experience
• Experience writing clean, structured and maintainable code
• In-depth knowledge of SKILL, SKILL++, Python, Perl and shell scripting and their usage in EDA tool and flow development
• Prior development experience with integrations into Cadence EDA tools such as Cadence Virtuoso Studio and Virtuoso ADE product families
• Passionate about usability and delivery of right-the-first-time integrations
• Creativity and out-of-the-box thinking
• Capable of giving and accepting constructive feedback
• Collaboration and customer interaction skills
• Oral and written English proficiency
Desired Qualifications:
• Experience working in an agile and fast-paced product development environment
• Experience with GUI development is a plus
Additional Information:
Cadence is committed to equal employment opportunity and employment equity throughout all levels of the organization. We strive to attract a qualified and diverse candidate pool and encourage diversity and inclusion in the workplace.
The annual salary range for California is $147,000 to $273,000. You may also be eligible to receive incentive compensation: bonus, equity, and benefits. Sales positions generally offer a competitive On Target Earnings (OTE) incentive compensation structure. Please note that the salary range is a guideline and compensation may vary based on factors such as qualifications, skill level, competencies and work location. Our benefits programs include: paid vacation and paid holidays, 401(k) plan with employer match, employee stock purchase plan, a variety of medical, dental and vision plan options, and more.
Share this post via:
---