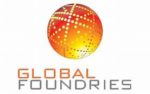 Website GlobalFoundries
About GlobalFoundries:
GlobalFoundries is a leading full-service semiconductor foundry providing a unique combination of design, development, and fabrication services to some of the world's most inspired technology companies. With a global manufacturing footprint spanning three continents, GlobalFoundries makes possible the technologies and systems that transform industries and give customers the power to shape their markets. For more information, visit www.gf.com.
Summary of Role:
As a Senior Industrial Engineer, you'll collaborate with other members of the Industrial Engineering department, Manufacturing Engineering & Product Integration teams to plan fab capacity and support Manufacturing Operations and Advanced Module Engineering to ultimately improve factory output and reduce cycle time. Clear communication, critical thinking and problem-solving skills are essential for this role.
Essential Responsibilities Include:
Understand Capacity Planning System and methods to calculate fab capacity
Update and run the capacity model for both ramp plans and new product analyses
Analyze capacity output and make recommendations on fab tooling purchases, retrofits or transfers
Support various departments in improving factory output using advanced analytics
Participate in and/or lead process improvement teams and other small project technical teams
Other Responsibilities:
Perform all activities in a safe and responsible manner and support all Environmental, Health, Safety & Security requirements and programs
Required Qualifications:
BS in Industrial Engineering or Manufacturing Science discipline
Minimum 2 years relevant technical experience for a high-volume manufacturing company, preferably semiconductor wafer manufacturing
Knowledge of Factory Physics and Principles
Solid oral and written communication skills, ability to communicate complex data in a simple, actionable way
Travel Requirements:  5% of Travel
Language Fluency:  English (Written & Verbal)
Preferred Qualifications:
Proficient in Microsoft Office 365 (Excel, PowerPoint, Teams)
Knowledge of Factory Physics and Principles
Experience in a Wafer Fab or High Volume Manufacturing Facility
Knowledge of or training in Capacity Planning
Lean six sigma certification
Demonstrated ability to work well within a cross functional teams
Outstanding communication skills – both written and verbal
Demonstrated ability to communicate well
Demonstrated ability to meet deadlines and commitments
Share this post via:
---