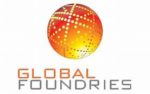 Website GlobalFoundries
About GlobalFoundries:
GlobalFoundries is a leading full-service semiconductor foundry providing a unique combination of design, development, and fabrication services to some of the world's most inspired technology companies. With a global manufacturing footprint spanning three continents, GlobalFoundries makes possible the technologies and systems that transform industries and give customers the power to shape their markets. For more information, visit www.gf.com.
Summary of Role:
GlobalFoundries Fab 8 is seeking a highly skilled and motivated Reliability Lab Engineer to be a part of a Reliability team engaged in advanced technology at GlobalFoundries' state of the art 300 mm wafer fab (Fab 8) located in Malta, NY. As a Senior Lab Engineer, you will be responsible for the following
Essential Responsibilities Include:
Perform wafer-level reliability testing (HCI, NBTI, TDDB, Voltage Ramp, etc.) to support new technology reliability development and qualifications.
Perform chip-package interaction testing to support new technology reliability development and qualifications.
Execute electrical measurements using semi-automatic and fully automatic probers and parametric testers.
Operate environmental package stress using Thermal Humidity Ovens, Thermal Cycling Ovens , High Temperature Stress Ovens  , etc.
Implement proper documentation to ensure proper reliability test operations and conformance to GlobalFoundries' quality system.
Responsible for safety, ESD, and ISO9000 compliance.
Responsible for the calibration, preventive, and predictive maintenance of the reliability equipment.
Tool procurement and/or relocation, facilities setup.
Prepare 'on-the-job training' and 'job breakdown instruction' documents.
sponsible for test hardware and software maintenance, and lab network/IT management.
Other Responsibilities:
Perform all activities in a safe and responsible manner and support all Environmental, Health, Safety & Security requirements and programs
Required Qualifications:
Education/Experience – B.S. degree in Electrical Engineering.
Years of Experience: 7+ years of related experience.
Language Fluency:  English (Written & Verbal)
Basic understanding of electronic circuits and semiconductor device operation.
Ability to communicate well, possess strong work ethics, positive attitude, and self-responsibility.
Skilled in C# and Python.
Preferred Qualifications:
Related experience with semiconductor parametric test equipment, such as Keysight, Keithley, and others.
Share this post via:
---