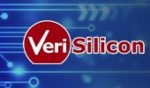 Website Verisilicon
Descriptions
This is a senior-level, position within the North America Sales Team that will focus on developing new businesses and manage existing business at both and OEM system and semiconductors companies in the North America market.
Qualified candidates must possess a strong ability to develop and build business engagements, comprehend and convey technical customer product requirements, have excellent customer management skills, and proven experience in negotiating and closing major business opportunities.
Candidates must effective and comfortable working across multi-national team environments.
Requirements
Ideally 10 – 15 years of experience in Silicon IP and SoC Design Services.
10 years of direct sales and business development experience.
Proven experience forecasting and achieving quarterly revenue goals
Ability in structuring, negotiating and closing contracts for IP and Design Services business
Excellent communication and interpersonal relationship skills
Self-motivated and results-driven
Creative business thinking
Experienced and knowledgeable of end-to-end chip SoC development methods is a strong plus
Experience in managing hardware development teams or projects is a strong plus
Experience with consumer, industrial, or automotive programs a strong plus.
Share this post via:
---