Sr Design Engineering Manager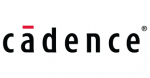 Coordinate and oversee Bangalore staff doing test chip bringup and validation, customer bringups and support, as well as collateral development of IBIS, Die models, SIPI analysis, test software development.
Track and drive Jira ticket closure by staff.
Plan customer silicon bringups and post silicon queries of our IP and help drive team working to debug customer issues with same.
Recommend and pursue improvements to ensure the highest quality IP is produced by Cadence and minimize any silicon issues experienced by our customers.
Position Requirements
Candidate's background should include a minimum 5 years of technical experience, preferably in the area of SERDES, DDR or other high-speed interfaces
Ability to Communicate with global teams (US, India, China, EU), which work in different time-zones
People management skills.   Experience or demonstrated readiness to manage a high performance team
Excellent problem-solving skills, good communication skills and ability to work cooperatively in a team environment
Organizational skills to track and drive team efforts
Work with design team
Mentor Junior Engineers
BEng, MEng
Share this post via:
---