Sr. Applications Engineer – Design Methodology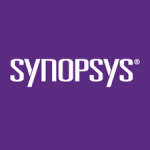 Website Synopsys
Job Description and Requirements
At Synopsys, we're at the heart of the innovations that change the way we work and play. Self-driving cars. Artificial Intelligence. The cloud. 5G. The Internet of Things. These breakthroughs are ushering in the Era of Smart Everything. And we're powering it all with the world's most advanced technologies for chip design and software security. If you share our passion for innovation, we want to meet you.
Our Silicon Design & Verification business is all about building high-performance silicon chips—faster. We're the world's leading provider of solutions for designing and verifying advanced silicon chips. And we design the next-generation processes and models needed to manufacture those chips. We enable our customers to optimize chips for power, cost, and performance—eliminating months off their project schedules.
We're looking for Design Methodology Specialist (DMS) to join the team.
In this role you would be:
The primary focus of the Design Methodology Specialist (DMS)  is to support the sale and adoption of Synopsys products to help customers achieve tangible and lasting performance improvements in the cost, quality, and development time for projects. DMS are expected to possess Synthesis (logical and physical), Formal Verification, VHDL and Verilog RTL coding, and STA experience and knowledge. DMS AEs are expected to be knowledgeable in multiple domains of design implementation and understand codependency of flow and methodology such as RTL Coding, Synthesis, Equivalency check, Constraints (timing & Power) and DRC.
In addition, DMS AEs will articulate design methodologies involving Synopsys tools and be 'elevator-talk' proficient in the full Synopsys tool portfolio. Development time will be spent gaining expertise in additional, or specialization tools, broadening focus from product emphasis to methodology, sharpening Account Management skills, and learning to leverage success.
DMS AEs are expected to manage multiple customer activities concurrently, and work with Account Managers and AC management to set their priorities. Sales support roles include product demonstrations, evaluations, and competitive benchmarking. Customer support roles include training, problem resolution, and technical account management. DMS AEs must be able to interact effectively with end-users at customer sites, as well as first level managers. DMS AEs also participate in account planning, where they work as part of the account team to develop the Synopsys solution to customer problems by bringing their understanding of customers' needs and issues.
Key Qualifications:
Design experience should include ASIC design using industry-standard hardware description languages (Verilog/VHDL).
Strong interest and understanding of design methodologies is required.
Deep Synopsys front end tool (Logical and Physical Synthesis, Formal Verification, VHDL/Verilog RTL coding, Static Timing Analysis, including noise analysis) experience and knowledge are required.
Excellent verbal and written presentation/communication skills are mandatory.
 Customer sensitivity, the ability to multiplex many issues & set priorities, and the desire to help customers exploit new technologies are essential for success in the position.
Preferred Experience:
BSEE or equivalent, required with 4+ years of experience, or MSEE, or equivalent with 2+ years of experience.
Tool knowledge expected: front end Synthesis tools (Fusion Compiler, Design Compiler, Formality, Genus, Conformal)
Tool knowledge (preferred): STA (Primetime, Tempus)
Tool knowledge (preferred) : Exposure to back end (ICC2, Innovus)
Share this post via:
---