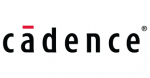 – Work closely with the sales team to identify and scope opportunities for the Cadence DSG platform.
– Understand the Goal and Objective, then plan and execute and manage key technical evaluations by co-working proactively with existing and potential customers as well as team colleagues
– Summarize the tasks and projects, and report to manager and share with team effectively
– Train, ramp-up and accompany customer project.
– Conduct basic and advanced trainings, presentations and demos as necessary.
– Ramp-up other members of the team on the advanced ICD back-end technologies and tools.
– Providing technical expertise to address clients' queries, which need expert involvement
Requirements
– 10+ years experience in digital IC implementation including floorplan, power-plan, placement, CTS, routing, SI & STA signoff.
– Hands-on experience on running advanced process below with hierarchical, timing driven, SI prevention, low power place-and-route projects a big plus
– Familiar with SOC-E, STA (ETS or PrimeTime-SI), RC extraction, LEF generation with Abstract generator
– Knowledge of Linux and tcl is a must
– Good program / engagement management skill
– Effective team player, willing to learn
– Good command of English (written or oral)
Share this post via:
---