Sr. Account Technical Executive – Digital Design Solutions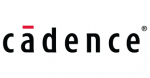 Website Cadence
As a Sr. Account Technical Executive (ATX), you will utilize your technical knowledge, deep insight of the Customer challenges, and broader industry knowledge to maximize and monetize the value of Cadence Digital Design solutions. Working in concert with geographically focused Sales Executives, other Account Technical Executives, Field Applications Engineers, as well as the broader Cadence team, you will partner to understand how to solve complex customer challenges and optimize Size, Weight, Power, and Area (SWAP) of complex digital and mixed signal chips.
Focus area of Cadence Digital Design Solutions include synthesis, place and route, STA, Physical Verification and Power. Cadence tool experience is preferred, but not required.  These responsibilities include technical qualification of engagements, leading pre/post-sales campaigns, proliferation and deployment, closing technical campaigns and assisting Account Executives with booking sales in the account. Additionally, the ability to foster and grow customer relationships to better connect our solutions with the customer's problems, conduct regular technical reviews and management reviews that include roadmap alignment with the account.
Key Qualifications
Must be comfortable in a technical setting and understand EDA tools, Semiconductor Design IP, and semiconductor manufacturing eco-systems
Current or prior user of CAE systems including Cadence Genus, Innovus, Tempus, or equivalent.
Deep understanding of electronics systems and IC software design processes relevant to the customer ecosystem
The ability to foster and grow customer relationships throughout all levels of the customer organization to better connect our solutions with the customer's problems/business challenges and insure roadmap alignment for long term success.
A proven track-record demonstrating ability to identify and understand customer pain-points and the ability to communicate this to a broad range of technical and non-technical persons.
Position Requirements
BSEE (MSEE highly desirable)
Technical background as per the qualifications above
5-10 years Digital and/or Mixed Signal design engineering experience
Strong written and verbal communication skills
Interaction and collaboration in a customer environment
Ability to travel (mainly eastern NA) 50%
Location – Eastern or Central United States
Share this post via:
---