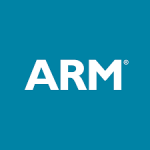 Website ARM
Job ID #: 17997
Job Category: Finance & Accounting
Employment Type: Experienced Professionals
Division: Administration
Department: Finance
Primary Country: USA
About the role:
You will be part of a growing team and will directly influence how we implement SOX within Arm. You will help design and maintain an effective and scalable internal control environment, identify areas of risk, promote recommendations on controls, and inspire changes and decisions.
Your duties would include:
Play a key role in implementing SOX within the company and transitioning from JSOX to SOX compliance
Perform a gap analysis of all in-scope processes and create/update risks and control matrices, flowcharts,and narratives using a risk-based approach.
Drive the remediation process of the gaps identified
Manage self-certification process
Help plan the high-quality annual SOX program
Work with process owners across various parts of the business, including IT, to gain an understanding of the process, associated risks and key controls to be tested and assist in updating applicable process documentation
Review findings from internal and external audits and facilitate the remediation plans
Assess and make recommendations regarding the efficiency and effectiveness of processes and operations
Build strong working relationships within and outside of Finance, including those within various international offices
Keep up to date on SEC, US GAAP and other regulatory and technical guidance and regulations
Job Requirements
Professional qualification (CPA or equivalent) is required
Experience with SAP
Experience with internal controls tools is preferred
Experience in SOX risk assessment, scoping, testing, deficiency assessment, and concluding/reporting.
Ability to navigate through ambiguity, handle and coordinate multiple project assignments simultaneously in a fast-paced, environment
Ability to take ownership and be accountable for processes while delivering on commitments.
Ability to work with teams cross-functionally. Excellent written and verbal communication and social skills.