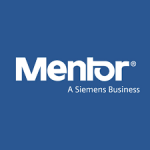 Website Mentor Graphics
Position Overview
Act as part of a Professional Services team, work productively with Consultants, Architects, Project Managers, and other internal & external interfaces to ensure that the customer succeeds in their objectives. As an Architect resource, responsible for the translation of business requirements into specific process aligned designs for the Siemens PLM Software solution based on multi product/multi industry domain knowledge and best practices in the subject area, applied to complex Enterprise projects, in order for the Siemens PLM Software solution to deliver market leading solutions and provide value to the customer.
In line with project processes and messaging, interact with the customer to support the management of customer expectations and support customer adoption by leveraging the complete Siemens Delivery framework. Act as solution consultant to strategic Sales/PreSales pursuits and Services projects, providing guidance through the complexity of solution architecture options and the long-term roadmap for the solution. Act as the ultimate authority on architectural design to address business problems. Provides direction for process design, process integration and process change activities either internally or at customer sites. Where required lead Solution Leadership elements of the PLM deployment framework
Consults on strategic and/or complex Enterprise projects at country level, of diverse scope that require specialist expertise and high levels of technical leadership. Where required, act as Lead Solution Architect or account champion for specific Global projects. Design and deliver the solution ensuring that the technical integrity of the solution remains aligned to requirements and value delivery throughout project and that the various project solutions will work together to deliver value. Works under self-management within project and/ or task constraints and will determine solutions, methods and procedures on assignments/projects. Leverage relevant templates in the leadership of project solutions in own specialist area worldwide, and curate best practices and templates, providing mentoring in the creation and adoption of templates and solutions within the SPLM Delivery Framework. The Solution Architect is well experienced in the business requirements and processes for a single industry.
Essential functions:
Confident to face customer and develop architecture solutions based on business requirements
Communicate with a high degree of creativity, self-confidence and persuasiveness and exercise communication at various levels throughout an organization
Present complex information and communicates with an effective manner for a given audience
Leadership qualities to lead a group of consultants during a software implementation.
Prerequisites:
Requires knowledge of Aerospace Defense, Federal/Marine processes and the Digital Industry Software tools to address business requirement
Bachelor's degree in Aerospace, Mechanical or Manufacturing Engineering, Computer Science, Technology
Multiple years implementing Aerospace Defense, Federal/Marine solutions
Willing and available to travel 50% of the time
Must be able to work at Department of Defense contractor locations
Position based in any major city in the United States, Eastern United States preferred.
Qualified Applicants must be legally authorized for employment in the United States. Qualified Applicants will not require employer sponsored work authorization now or in the future for employment in the United States.
Organization: Digital Industries
Company: Siemens Industry Software Inc.
Experience Level: Experienced Professional
Job Type: Full-time