Internship
Applications have closed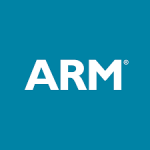 Website ARM
We are seeking an Intern to join our Israel office!
ROLE OVERVIEW:
We are looking for a brilliant intern engineer to join us at ARM, and help us craft the future of GPU technology. Our GPUs fuel billions of devices worldwide serving a wide range of applications and enabling gaming and video streaming on mobile devices.
As intern GPU software Engineer, your main role will consist in creating, developing, and supporting GPU Platform and DDK written in C\C++. The team is responsible for the development of the window system integration components of the Mali DDK. The work requires extensive integration with Surfaceflinger on Android and Wayland on Linux. The team works on cutting edge/future versions of Android and engages in shaping the future of windowing systems (e.g. Vulkan WSI).
You will be joining an experienced, multinational development team, you will work on innovative technologies, directly contributing to the specifications of ARM's next-generation GPUs.
REQUIRED SKILLS AND EXPERIENCE:
• Excellent programming skills (C or C++)
• Demonstrate enthusiasm, drive, and diligence
• Have excellent written and verbal communication skills
• Evidence of self-learning and problem-solving skills
• Dedication and responsibility
Share this post via:
---