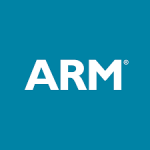 Website ARM
Job ID #: 15912
Job Category: Software Engineering
Employment Type: Experienced Professionals
Division: Central Engineering
Department: Central Engineering – Central Technology
Primary Country: Sweden
Primary Location: Lund
The Team
We are looking for enthusiastic engineers to join Arm, and help craft the future of technology and collaborating in the development of next-generation media accelerators that fuel billions of devices world-wide.
As a Software Engineer – System Modelling, your main role will consist in proposing and modeling different approaches and technologies for future media accelerators (e.g. GPU, video accelerator, image signal processor or display processor). The models are used to predict performance, bandwidth and power for upcoming products and are important for deciding on products to develop and providing marketing with material for customer discussions.
A key area of focus for the team is data compression, in particular of images, and a successful candidate will part of the team developing real-time memory compression technologies for use with media accelerators developed by Arm and partners.
Joining an experienced, multinational development team, you will work on leading edge technologies.
The Role
Your main responsibilities will be to propose, model and evaluate varied approaches and technologies with a focus on how different accelerators work with each other and with the host CPU. This is a role working early on in the product development flow, chipping in ideas and results before the products are fully defined.

Job Requirements
Excellent programming skills, like C, C++. Python, Java
Knowledge of modelling frameworks like GEM5, System C
A strong understanding of the fundamentals of computer architecture
A working knowledge of statistics/data science and data compression technologies
Be able to work efficiently alone as well as in a team environment
Have excellent written and verbal communication skills in English
Demonstrate enthusiasm, drive and diligence