Software Engineer, Static Timing Analysis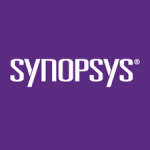 Website Synopsys
Job Description and Requirements
You will be part of the industry's leading Static Timing Analysis (STA) software R&D team working on projects in the fields of STA, hierarchal analysis, and 3DIC.
Challenges include the design of efficient data structure and algorithms, solutions to problems imposed by advanced technology nodes, and a commitment to deliver high-quality production software which satisfies customer needs.

Desired Skills and Experience:
Proficiency in developing and maintaining C and C++ based applications in a Unix/Linux environment.
Experienced with software development lifecycle, and proficiency with debugging and configuration management tools.
Attentive to strict performance and quality requirements.
Understanding of VLSI design flow and methodology would be a plus.
Sound communication skills, verbal and written. Ability to steer and coordinate discussions in a small group as well as present them in an organized fashion to larger groups.
Prior understanding and experience in CAD tool development and hardware design would be a plus.
Ability to produce design documents based on product requirements.
BS/MS/Ph.D. CS, EE,CE . Previous years experience in programming EDA software is a plus.
Share this post via:
---