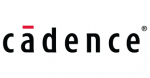 The Cadence Palladium Platform is world most scalable emulation system that verifies most of the latest design innovations in consumer, mobile and enterprise electronics worldwide.
We are looking for talented software engineers to join our team and contribute to the world's fastest emulator compiler development.
You'll have a great opportunity to make a difference by applying your creativity and problem-solving skills, learn and/or apply multi-threading/distributed computing to solve large scale compile problems such logic optimization.
Strong understanding of software data structure and algorithms and proficiency in C/C++ are basic job requirements.
The job is located in Hsinchu Taiwan.
Requirements:
– Ph.D or experienced Masters in computer science, computer engineering or related field.
– Industry experience in software development or major personal projects or academic work
– Strong CS fundamentals background in data structures, algorithms, systems architecture and/or databases
– Expert in Tcl, C++, gdb debugging, and general software development skills
– Strong desire and ability to work in a fast-paced startup environment
– Eagerness to learn and master new technologies and build the best systems possible.
Nice to have:
-Scripting language skills in one of: Lisp/Skill, Python.
-Familiarity with Linux/Unix development.
-Exposure to build and version-control systems.
-Coursework in Hardware Descript Language, such as Verilog, SystemVerilog, VHD course.
-Knowledge of Logic Simulators and exposure to multi-threaded / concurrent programming.
-Experience in logic optimization, compilation of RTL memory models, Arithmetic Operators, optimizing the mapped elements, FPGA mappings.
Share this post via:
---