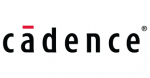 Website Cadence
We need you to become a part of Conformal team! Join one of the most-recognized EDA tools in the world and help deliver what others think is impossible. The Conformal team is a diverse group of innovative, talented and passionate engineers committed to delivering cutting-edge verification technologies and trusted solutions to key high-technology customers around the world. We tackle a breadth of challenging projects all in an enjoyable and family-friendly environment. We develop must-have IC design tools (LEC/CECO/CLP/CCD), next-generation verification technologies, and we influence the direction of verification methodologies.
Functional ECO is an advanced VSLI automation technology in which Conformal ECO dominates in the marketplace. Using Conformal ECO enables customers to manufacture chips that go into modern electronic devices on schedule with the lowest possible cost. The Conformal ECO solution produces an incremental gate-level change called a patch that directly modifies a gate-level design given new RTL modifications.
As a part of this team, you will develop, implement, and test advanced algorithms in logic verification, synthesis, and related areas.
Share this post via:
---