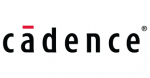 Website Cadence
Role and Responsibility:
The Software Engineer will be part of the automotive solutions group and will collaborate with a team of EDA professionals to create and deliver a new product for Functional Safety analysis. He/she will be part of a motivated, international and collaborative team that is shaping the direction and development of a holistic Design-For-Safety approach that integrates Functional Safety as part of the traditional EDA flow. The software engineer will develop, and debug, high-quality, object-oriented C++ applications to create maintainable, high quality products using a structured development methodology in an Agile, fast-paced environment. This role will be an integral part of an engineering team that focuses on bringing safety solutions per the ISO26262 and IEC61508 standards to Cadence customers in the fast growing Automotive/ADAS markets.
This individual will support the organization's mission, vision, and values by exhibiting the following behaviors: excellence and competence, collaboration, flexibility, innovation, respect, accountability, ownership, and a sense of humor.
Specific Duties and Responsibilities:
Develop object-oriented C++ applications
Contribute, as needed, to the development of an existing TCL-based application and its integration into a product framework
Contribute to definition of requirements for safety applications and product development
Travel: Rare travel, including international travel, might be required.
Requirements:
BSEE/BS Computer Science, Computer Engineering
1-2 years of development experience in C/C++ environments
Familiarity with other programming and scripting languages (e.g. TCL, Python).
Very good understanding of Object-Oriented Design principles and patterns
Experience with at least one revision control system (e.g. Git, Perforce, SVN) and with a good understanding of Continuous Delivery/Continuous integration DevOps practices
Excellent knowledge of written and spoken English, good communication skills and collaboration capabilities
Ability/Interest to work/collaborate in a cross-disciplinary environment to learn and solve interesting challenges
Good To Have:
Experience with the Qt platform is preferred
Knowledge in working with databases (e.g. PostgreSQL, mySQL, SQLite) is preferred
Experience on JAVA is considered a plus
Share this post via:
---