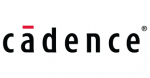 Website Cadence
We are looking for talented candidates with strong background in Computer Science or Computer Application with excellent software engineering skills.
This is a software engineering position in Simulator Front End team of Cadence's Spectre® product.
The key R&D group is responsible for loading netlist, elaborating and optimizing database for kernel with minimal time and memory consumption.
Job Description:
Work closely with team to understand and elaborate new requirements from customer
Interact with internal and external users to identify and resolve product defects
Design and develop high quality, scalable, high performance code
Participate in code review to ensure new code conforms to high standards
Improve software performance
Job Requirements
Have good command of C++ programming and algorithm and familiarity with development under Linux/Unix environment.
Proficiency with linux/unix tools.
Skills in one or more of script such as Python
Understand with build and version-control systems.
Good communications skills to work with team or across tems.
Good English communication skill both verbally and writing.
Knowledgeable at principles of compiler. Knowing Lex/yacc or other lexical/syntax analyzers will be plus.
Know with Spice/spectre netlist format, circuit simulation knowledge and EDA experience would be a good advantage.
Share this post via:
---