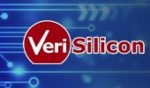 Descriptions
Develop tests, plans, and tools to analyze, simulate, validate, and verify functional or performance models.
Develop Architecture Modeling tool.
Work on processor performance modeling, design system C model development to validate the architecture.
Participate in developing software for various hardware simulators and test infrastructures.
Design new software and hardware features for graphics and parallel processing architectures.
Design novel algorithms to solve computer vision and machine learning problems
Analyze, profile, and optimize neural network training workloads on software and hardware simulator.
Develop detailed performance models and simulators for vision computing systems.
Requirements
Degree: M.S. in Electrical Engineering, Computer Science/Engineering or related
Skills: C/C++, Python, Assembly Language, Verilog, MATLAB, LabVIEW, HSPICE
Share this post via:
---