SoC Verification Engineer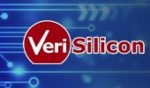 Website Verisilicon
Descriptions
Independently work on the verification of ASIC function blocks in terms of Verification Plan, Build Test bench, Develop Test cases, Simulation & Debug.
Setup IP/chip level verification env, modeling.
RTL/Gate-level simulation/regression. Code/function coverage analysis and closure
Requirements
Master/PhD degree in EE/CS related specialties, work experience and rank are not limited.
Familiar with design and verification languages (Verilog, SystemVerilog, SVA etc.).
Relevant digital design experiences (on FPGA or ASIC, including course projects).
Familiar with C/C++, perl, python etc.
Knowledge of computer architecture (ARM or RISC-V) & on chip bus AMBA/NOC is a plus.
Knowledge of Audio Video interfaces: MIPI/HDMI/DP/SPDIF/I2S etc. is a plus.
Knowledge of interfaces USB/PCIe/Ethernet/DDR/SD/eMMC/SPI/CAN etc. is a plus.
Knowledge of AI or Video Codec is a plus.
Self-motivated, team work, and good communication skills in Chinese and English.
Share this post via:
---