SoC Design Verification Engineer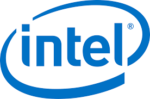 Intel
Come and join us. Intel is seeking highly qualified candidates to join the BXD (Barefoot Switching Division) in our Network and Edge Group (NEX) as a Design Verification Engineer. We're part of the Connectivity Group (CG) in Intel's NEX and are looking for motivated, passionate, and talented design engineers to join our Networking Applications development team for programmable high-speed switching ASICs. We're a strong, vibrant, cross-site team that helps drive Intel's programmable switching technology and products to position Tofino as the switching platform of choice for Cloud and Data Center network deployments. In this role, as part of the Chip team, you will need to be passionate about developing high-performance programmable switching ASICs. You will have an excellent opportunity to verify the next generation Intel Programmable Ethernet Switch. As a verification engineer, you will be responsible for building efficient and effective directed and constrained-random validation environments that exercise designs through their corner-cases and demonstrate conformance to specifications. You need analytic and waveform analysis skills, knowledge of digital design, understanding of object-oriented programming, and detailed understanding of IEEE and IETF specifications to verify large networking ASICs comprised of tens of billions of transistors. You will be responsible for development of UVM test benches and tests, developing test plans, coverage plans, and coding functional coverage. The ideal candidate should exhibit the following behavioral traits:
Must be a team player with problem-solving and communication skills
Personal drive and willing to be dedicated
Work independently and at various levels of abstraction
Thoughtful and perceptive analytical capability
A genuine curiosity for understanding the system
Qualifications
Candidates must possess the below minimum qualifications to be initially considered for this position. Preferred qualifications are in addition to the minimum requirements and are considered a plus factor in identifying top candidates.
Education Qualifications:
Bachelor's degree in Electrical or Computer Engineering, Computer Science, or related field and 7+ years of industry work experience, or
Master's degree in Electrical or Computer Engineering, Computer Science, or related field and 5+ years of industry work experience, or
PhD in Electrical or Computer Engineering, Computer Science, or related field and 3+ years of related work experience
Minimum Required Qualifications:
5+ years of experience in System Verilog and UVM
5+ years of experience in developing functional coverage plans and coding coverage
Preferred Qualifications:
Experience in System Verilog and UVM
Experience in Switch Silicon verification
Experience in PCIe or CPU verification
Experience with scripting languages, e.g. Python
Experience with Synopsys simulation and coverage tools
Apply for job
To view the job application please visit jobs.intel.com.
Share this post via:
---