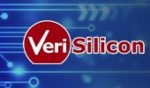 Descriptions
Independently work on the design of ASIC function blocks in terms of Design Spec, Architecture definition, block design, RTL coding, logic synthesis and timing analysis (STA).
Cooperation with verification engineer, finish verification job and responsible for design quality.  Review verification plan, Simulation & Debug, cdc check.
As SoC owner, work closely with system engineers, physical implementation designers, and testing engineers to do functional verification, floorplan, timing optimization/closure and DFT& ATE testing consideration.
Requirements
Master/PhD degree in EE/CS related specialties, work experience and rank are not limited.
Mastery of EDA tools(Synopsys or Cadence, VCS, Xcelium, DC, PT etc.) and capability of solving technical issues as below is a must: Design specification, RTL coding and style critique, block design, chip-level integration; logic synthesize and timing analyze (STA);System C modeling, System Verilog based on UVM methodology.
Relevant digital design experiences (on FPGA or ASIC, including course projects).
Familiar with C/C++, perl, python etc.
Knowledge of computer architecture (ARM or RISC-V) & on chip bus AMBA/NOC is a plus.
Knowledge of Audio Video interfaces: MIPI/HDMI/DP/SPDIF/I2S etc. is a plus.
Knowledge of interfaces USB/PCIe/Ethernet/DDR/SD/eMMC/SPI/CAN etc. is a plus.
Knowledge of AI or Video Codec is a plus.
Self-motivated, team work, and good communication skills in Chinese and English.
Share this post via:
---