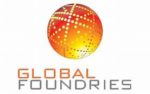 Website GlobalFoundries
About GlobalFoundries:
GlobalFoundries is a leading full-service semiconductor foundry providing a unique combination of design, development, and fabrication services to some of the world's most inspired technology companies. With a global manufacturing footprint spanning three continents, GlobalFoundries makes possible the technologies and systems that transform industries and give customers the power to shape their markets. For more information, visit www.gf.com.
Summary of Role:
This position is for an SMTS in Yield Engineering for GlobalFoundries' state of the art 300mm wafer fab. The candidate will drive yield improvement and product performance during ramp up and high volume production of advanced technology nodes on GlobalFoundries' strategic roadmap. This position will be in Fab 8 in Malta, NY.
Essential Responsibilities Include:
The SMTS Engineer will drive yield and product enhancement for technology nodes at 14nm and below for multiple products and customer applications.
This role is for a Tier 1 Customer Lead, responsible for driving yield on high volume production, managing customer interactions for yield improvement and technically leading junior engineers.
Investigate root cause of yield and product functionality issues. Use electrical data analysis, failure isolation, product and design information, device knowledge, and technology understanding to identify solutions. Include learning from test chips and test structures for yield limiter determination and improvement.
Drive optimization of individual product performance and customer satisfaction. Work closely with Integration and process modules to implement fast and cost-effective improvements. Support customer engineering to fully meet external customer requirements.
Integrate physical and electrical data to establish yield/ defectivity paretos and roadmaps.
Work with internal and external test and assembly sites to maximize electrical feedback to the factory.
Develop and improve yield characterization and data analysis methodologies to determine yield limiters, correlation to in-line defectivity, and electrical parametric signals.
Support process module engineering activities to improve cost, cycletime, and manufacturing robustness.
Other Responsibilities:
Perform all activities in a safe and responsible manner and support all Environmental, Health, Safety & Security requirements and programs
Required Qualifications:
Bachelor's Degree in Circuit Design, Electrical Engineering or related technical field
Minimum of 8 years of semiconductor product yield or test engineering, circuit design, process integration or process engineering experience
Strong candidates will have demonstrated experience in external customer interactions, yield analysis techniques and methodologies, solid understanding of electrical parametric correlation to product yield, and excellent knowledge of semiconductor processing and process integration.
Excellent verbal and written communication skills.
Strong interpersonal skills and ability to work effectively within a global matrixed team or environment.
Prior experience in transferring, implementing, ramping and sustaining process technologies in a high-volume foundry manufacturing setting with a focus on customer-specific product / technology targeting and customization, process simplification and optimization for yield improvement and cost reduction.
Strong fundamental understanding of circuit design and test, solid state device physics, submicron FET architectures, and the implications of electrical characteristics and performance on yield and product behavior.
Candidates must have strong capabilities in the design, execution, and analysis of experiments. – Proven project management, peer leadership, and mentoring skills. Preferred Qualifications: – Experience in advanced technology (45nm node or below) is strongly preferred.
Experience in digital CMOS or analog circuit or test structure design, characterization, test/debug, yield enhancement and/or product engineering.
If you need a reasonable accommodation for any part of the employment process, please contact us by email at usaccommodations@gf.com and let us know the nature of your request and your contact information. Requests for accommodation will be considered on a case-by-case basis. Please note that only inquiries concerning a request for reasonable accommodation will be responded to from this email address.
An offer with GlobalFoundries is conditioned upon the successful completion of pre-employment conditions, as applicable, and subject to applicable laws and regulations.
Effective January 4, 2022, GlobalFoundries will require all US employees to be fully vaccinated against COVID-19 as a condition of employment.  GlobalFoundries will follow the Centers for Disease Control and Prevention (CDC) definition of fully vaccinated and will require proof of vaccination.  Anyone unable to be vaccinated, either because of a sincerely held religious belief or a medical condition or disability that prevents them from being vaccinated, will have the opportunity to submit an accommodation request.
GlobalFoundries is fully committed to equal opportunity in the workplace and believes that cultural diversity within the company enhances its business potential. GlobalFoundries goal of excellence in business necessitates the attraction and retention of highly qualified people. Artificial barriers and stereotypic biases detract from this objective and may be illegally discriminatory.
All policies and processes which pertain to employees including recruitment, selection, training, utilization, promotion, compensation, benefits, extracurricular programs, and termination are created and implemented without regard to age, ethnicity, ancestry, color, marital status, medical condition, mental or physical disability, national origin, race, religion, political and/or third-party affiliation, sex, sexual orientation, gender identity or expression, veteran status, or any other characteristic or category specified by local, state or federal law
Share this post via:
---