SMTS Process Engineer – CMP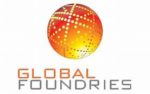 Website GlobalFoundries
About GlobalFoundries:
GlobalFoundries is a leading full-service semiconductor foundry providing a unique combination of design, development, and fabrication services to some of the world's most inspired technology companies. With a global manufacturing footprint spanning three continents, GlobalFoundries makes possible the technologies and systems that transform industries and give customers the power to shape their markets. For more information, visit www.gf.com.
Summary of Role:
GlobalFoundries Fab 8 is seeking highly skilled and motivated process engineers to become part of our state of the art 300mm factory.
Essential Responsibilities Include:
The individual will be responsible for process transfer, equipment planning, selection, configuration, installation, start up and volume ramp for CMP, copper plating and related processes.
The role also involves establishing the process engineering related business processes and standard operating procedures (SOP) necessary to run the tools in production, as well as their documentation. Furthermore the engineer should be capable of creating training materials and perform the training for shift technicians.
The timely realization of the ramp up plan requires very close interaction with all internal and external stakeholders and close working relationship with equipment suppliers.
As a team player, the candidate needs good interaction with Process Integration, Manufacturing, Technology Development team and Vendor/Suppliers.  After the equipment start and ramp up, the individual would be responsible for daily sustaining activities and process engineering tasks including performance tracking, equipment matching and continuous improvement.
A good working knowledge of Statistical Process Control (SPC), Structured Problem Solving skills and Failure Mode & Effect Analytical (FMEA) methods would be essential.
The position will be located at GlobalFoundries in Malta, New York, and report to the Fab8 CMP Process Engineering Manager.
Other Responsibilities:
Perform all activities in a safe and responsible manner and support all Environmental, Health, Safety & Security requirements and programs
Required Qualifications:
B.S. Degree in Chemical Engineering, Materials Science, Chemistry, Solid State Physics or other relevant engineering physical science discipline is required.
Minimum of 7 years of Semiconductor process engineering experience in CMP, copper plating and related processes preferably in 300mm wafer Fab.
Minimum of 7 years' experience with design of experiment techniques (DOE), Statistical Process Control (SPC), Defect analysis and data analysis.
Preferred Qualifications:
M.S. or Ph.D. in Chemical/Electrical/Electronics Engineering, Materials Science, Chemistry, Physics or other relevant engineering physical science discipline.
Experience in advanced technology (45nm or below).
Excellent technical problem solving skills.
Excellent interpersonal skills, energetic and a self-starter.
Demonstrated ability to work well within a global matrixed team or environment.
Outstanding communication skills – both written and verbal.
Demonstrated ability to communicate well with all levels of the organization and experience in working with external constituencies.
Strong organizational skills; demonstrated ability to manage multiple tasks simultaneously and able to react to shifting priorities to meet business needs.
Demonstrated ability to meet deadlines and commitments.
A good team player.
Individuals will be and must be able to understand complex automated systems and human interactions.
Individuals must be well versed in all Microsoft Applications (Excel, Word, PowerPoint …).
Experience with data query and data analysis and well versed in using tools such as SQL, SAS, JMP, MINITAB, MATLAB etc.
Share this post via:
---