SMG Business Sales Undergraduate Intern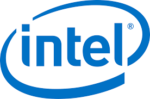 Intel
Job Description
Intel's Sales, Marketing and Communications Group (SMG) is looking for candidates to join our organization for a Summer 2023 internship. SMG is collectively responsible for driving the accelerated adoption of Intel technology. As a business sales intern you will be working with managers and staff on projects that will impact sales strategy, customer relationships, digital studio strategies and data analytics. These projects will help drive decisions impacting our sales teams' ability to deliver results. You will interact with Account Managers, Sales Development Managers, Marketing Development Managers, Industry Technical Specialists, and others to learn how we establish and grow profitable relationships while competing in a highly diverse ecosystem of products and components. SMG offers all interns opportunities to network and engage with our broader teams to explore all facets of SMG and Intel. You will be encouraged and supported to discover your interests while being mentored with senior team members. We invite you to join our fun, hard-working, and exciting team.
The Business Sales Intern scope could include but is not limited to:
Data collection, management and analysis
Collecting sales material
Auditing sales collateral and sales enablement material
Conducting market and competitive research
Developing go-to-market strategies
Building communication channels
Developing business process change strategies
Develop and manage partner programs
A successful candidate will demonstrate the following:
Leadership skills managing stakeholder relationships
Ability to consistently deliver results under time constraints in a fast-paced environment
Demonstrated experience influencing via excellent written and oral communication
Demonstrated skills in driving processes and solving problems across multiple business groups
Strong analytical and data management skills and ability to work through complex/ambiguous business scenarios
Inside this Business Group
Intel's Sales, Marketing and Communications Groups (SMG) organization works with global customers and partners to solve critical business problems with Intel based technology solutions. SMG works across business units to amplify the customer voice and deliver solutions that accelerate their business. We work across numerous industries, including retail, enterprise and government, cloud services and healthcare as examples. The operations team focuses on forecasting, driving alignment with factory production and delivering efficiency tools and our marketing capability drives demand and localized marketing in locations around the globe. Our sales force navigates a complex partner and customer ecosystem while shaping product roadmaps, driving value for our customers, and collaborating to harness emerging technology trends to deliver comprehensive solutions.
Qualifications
This position is not eligible for employment-based visa/immigration sponsorship.  Intel sponsors individuals for employment-based visas for positions where we experience a shortage of US Workers. These skills shortage roles are typically STEM contributing positions requiring a Master's or PhD degree, or a Bachelor's degree with three years' related  job experience.  This position does not qualify for Intel Sponsorship because it is either (1) a non-STEM contributing position, or (2) a STEM position that only requires a Bachelor's degree and less than three years' experience.
You must possess the below minimum qualifications to be initially considered for this position. Preferred qualifications are in addition to the minimum requirements and are considered a plus factor in identifying top candidates. Experience would be obtained through a combination of prior education level classes, and current level school classes, projects, research and relevant previous job and/or internship experience.
Minimum Qualifications:
Must be pursuing a Bachelor's degree in Business Management, Economics, Computer Science or any related field.
Minimum GPA: 3.0
Graduation Date December 2023 or later.
Preferred Qualifications
Understanding of sales cycle and marketing strategies
Understanding of Sales CRMs such as Salesforce.com, etc and their role in the Sales Process
Proven experience engaging with and supporting customers
Experience using Excel, Access, Vizio, Power BI, and/or Tableau
Familiarity with Intel Architecture products and customers and a working knowledge of broader PC and cloud market drivers and trends
Apply for job
To view the job application please visit jobs.intel.com.
Share this post via:
---