Service Sales Executive – Digital Enterprise Services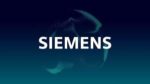 Position Overview
This position is responsible for driving sustainable growth in Siemens Digital Enterprise Services business through expanding service scopes in existing customer base and developing new service customer base.  Geographic responsibility is the Detroit area of Michigan. Variable compensation (bonus) for this role is based on services order intake and services growth in targeted accounts. Position drive services growth with existing service portfolio as well as incremental growth through emerging Digital Enterprise service portfolio.  Position also works closely with the Siemens Digital Industry Product and Project groups.
Responsibilities
Drive services growth in industrial customer base within geographic area of responsibility
Identify and implement strategies/ programs to drive service volume based on industry trends and installed base targeting
Drive growth in existing Service Agreement base through scope expansion
Support contract negotiations for large/ strategic service opportunities
Develop regional strategy to drive existing and emerging Digital Enterprise Service portfolio in the US
Develop senior level relationships with the targeted Siemens customers and Solution Partners.
Execute a disciplined selling process to identify and pursue service opportunities.
Achieve sales targets for vertical industries (Automotive, Food & Beverage, emerging verticals, etc.)
Develop and maintain a sales funnel to support growth objectives by identifying, developing, and closing opportunities with end users.
Track and regularly report on opportunities and conversion progress.
Facilitate engagement and communication for opportunities that span geographies.
Drive services growth through maintaining established customer base and acquiring new customer base.
Support customer/internal program reviews. Understand relevant industry standards and customer applications.
Identify customer technical / commercial challenges and engage appropriate resources to bring issues to resolution.
Understand important industry trends and correlate trends to drive incremental service opportunity
Coordinate with marketing groups to assist with industry messaging and collateral.
Participate in professional organizations and support industry events
Required Knowledge/Skills, Education, and Experience:
Bachelor degree or 4 years equivalent experience.
Seven plus years of digital transformation service sales, automation and drive services/ solutions sales and marketing experience.  Specific experience in Automotive, Food & Beverage, or Aerospace verticals is desired
This position requires strong closing skills and contract negotiation experience
This position requires strong verbal and written communication skills and the ability to communicate and work with a variety of people not under direct control in a fast-paced team environment.
This position requires strong influence skills in a matrix environment
Where permitted by applicable law, Siemens may require employees to be fully vaccinated against COVID-19 based on job requirements, and in accordance with an accommodation based on legally protected reasons.
Share this post via:
---