Service Coordinator / Dispatcher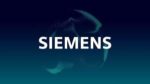 Here at Siemens, we take pride in enabling sustainable progress through technology. We do this through empowering customers by combining the real and digital worlds. Improving how we live, work, and move today and for the next generation! We know that the only way a business thrives is if our people are thriving. That's why we always put our people first. Our global, diverse team would be happy to support you and challenge you to grow in new ways. Who knows where our shared journey will take you?
Our Smart Buildings help to create efficient, safe, adaptable, and responsible environments. Our aim isn't just about improving buildings; it's about creating perfect places that improve people's lives.
Our Service Coordinators coordinate the delivery of onsite and remote service activities for our customers from the initial demand creation through delivery and close-out. Why is this so important? As a Service Coordinator, you ensure customer expectations and commitments are met for all services by scheduling and dispatching resources.
This is a Hybrid work position: 3 days in the office / 2 days remote. Initially, this position will require full-time in-office training (approximately 2 months) of 5 days per week.
As a Service Coordinator, you will:
Support, inform, prioritize, and coordinate activities and resources across branch offices and the Digital Service Center
Act as primary point of contact for service customers to ensure expectations are met
Handle incoming service requests via phone or email, resulting in a service work order and scheduled or dispatched personnel
Schedule resources to support standard service agreements
Handle decisions regarding the scheduling and movement of resources and material based on the nature of service calls, urgency, contractual obligation, and availability
Order and track parts and subcontractors in support of maintenance plans and service calls using the service platform
Evaluate time-and-material (T&M) service orders for completed costs and scope of work; process invoices in accordance with standard billing practices
Proactively follow up with customers after completion of service to ensure a high level of satisfaction with the quality of work
You will make an impact with these qualifications: 
Basic Qualifications:
High school diploma or state-recognized GED
Excellent organizational and interpersonal skills
Ability to read and understand customer service contracts
Proficient in Microsoft Office and business software systems (e.g., SAP)
Must be available and willing to work a Hybrid work environment Monday – Friday (3 days in the office, 2 days remotely) after completing training full-time in the office 5 days a week (Monday-Friday), approximately 2 months initially.
Legally authorized to work in the United States on a continual and permanent basis without company sponsorship
Preferred Qualifications:
Associate degree
Experience dispatching/scheduling field personnel/technicians
Familiarity or experience with Fire Alarms/Sprinklers, Security Systems, HVAC, or a similar industry
You'll benefit from: 
Siemens offers a variety of health and wellness benefits to our employees. Details regarding our benefits can be found here: https://www.benefitsquickstart.com/siemens/index.html
The pay range for this position is $36500 – $67900 / year. The actual wage offered may be lower or higher depending on budget and candidate experience, knowledge, skills, qualifications and premium geographic location.
Share this post via:
---