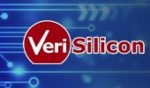 Descriptions
Build and develop relationships with customers, manage customer expectations to optimize customer satisfaction.
Follow up customers' questions on SerDes IP.
Track and update JIRA support tracking management system to meet SLA.
Verilog model integration and simulation.
GDS physical integration and floorplan design.
DFT integration.
Timing closure.
SerDes EVB testing.
Firmware integration.
Post-Silicon bring up.
Post-Silicon validation.
Analyze and identify characteristics of requirements.
Requirements
Bachelor degree or above majored in Electrical Engineering/Computer Science/ Communication Engineering and related.
At least 5 years experience from SerDes product FAE or PM of semiconductor company; chip design experience is preferred.
Familiar with SerDes or IC design/verification/manufacturing flow, familiar with software and hardware of SerDes or chip application.
Deeply understanding on high-speed IO of advanced process (16nm/7nm/5nm)、 high-speed SerDes(28G/56G/112G)、PCI Express, or deeply understanding on advanced process IP/chip design and advanced package technology.
Deep understanding or relevant experience on SerDes application and its technology supply chain、IP partners and customers are preferred.
Excellent communication, organization and coordination ability, good project management ability and self-driving ability
Share this post via:
---