Senior Technical Delivery Manager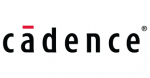 Website Cadence
Cadence is looking for a hardworking, highly motivated Senior Technical Delivery Manager. This high-performing individual should have collaboration skills, the ability to work across multiple domains and software disciplines to achieve results. As an experienced professional in Project Execution, you thrive at managing complex technology programs. This role requires a strong grasp of the big-picture – namely, how can technology help achieve business goals – as well as a keen ability to establish priorities, manage resources and budgets, and build and incentivize high-performing teams. You'll play an integral role in ensuring that the project is running on time, within budget, and in accordance with business requirements, including risk and architecture.
Job Responsibilities:
Utilize strong project management skills to drive the planning and execution of multiple website projects, according to best design practices, to support the business objectives.
Drive end-to-end success of business applications migration due to Mergers and Acquisitions, typically includes Workday, SAP, Salesforce, etc.
Be responsible for overall management and execution of Cadence.com and Workday projects and maintenance.
Stay abreast of opportunities to innovate and help define technology standards, practices, and strategy for Workday platform.
Determine and define clear deliverables, roles and responsibilities for staff members required for specific projects or initiatives.
Assign key tasks to the appropriate personnel and ensure clarity of the request and context.
Prioritize workload and execute tasks independently, particularly to meet deadlines.
Ensure timely delivery of promised action items and business deliverables.
Participate in business requirements and design meetings and recommend and provide input on proposed system solutions.
Anticipate roadblocks and risks to project success and overcome these obstacles.
Lead cross-functional project team and effectively manage difficult situations.
Job Qualifications:
Minimum of ten years' experience with full life cycle of application development projects (analysis, design, development, testing, implementation, and maintenance) at medium to large scale enterprise-level including but not limited to HCM, Adobe AEM, and/or CRM cloud platforms.
Requires 5 plus year of experience managing implementation of highly technical, enterprise level technical solutions with cross-functional global teams.
Strong understanding of Waterfall and Agile methods; stakeholder management; budget management, risk management and operations.
Initiate and lead open conversations with teams and stakeholders to build trust.
Working knowledge of AEM sites, DAM, templates, components, dialogs, workflows, models, and services.
Must be detail-oriented, analytical, and results-driven.
Outstanding communication and presentation skills.
Resource planning experience including measuring staff burn, utilization, and project profitability vs. hard and soft costs.
Experience with Microsoft tools, particularly Excel, SharePoint, Teams, Visio, and Project.
Self-motivated, passionate for technology, and strong driver for results and continual improvement.
Ability to influence and negotiate without formal direct authority
Share this post via:
---