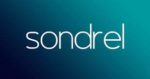 Sondrel
Do you enjoy solving complex engineering problems and want a career in which you can thrive and grow? We are looking for a talented Senior Software Engineer to join to our brilliant team. The role is to take on the tasks of writing and debugging low-level software for the SoC, influencing the hardware design teams as necessary, and later bringing up and characterising the SoC.
What you will be doing
Writing and debugging drivers (including issues related to hardware bugs)
Boot ROM development
Bring-up and characterisation of SoCs
Solving problems of moderate complexity maintaining a high quality in your work
Interacting and collaborating with the more experienced team members to resolve challenging problems
What you will bring
Essential
Excellent C knowledge with experience of writing and debugging bare-metal or RTOS drivers and associated test code.
Good working knowledge of Python, familiarity with basic data management concepts.
Ability to research data for test equipment and write code to control it.
Ability to use symbolic debuggers on embedded targets.
Good working knowledge of hardware from a software perspective (registers, external signals).
Understanding of the principles of use of oscilloscopes and logic analysers.
Good working knowledge of bash shell.
Understanding of basic Linux system configuration.
Familiarity with Linux manual pages.
Ability to use basic lab equipment (power supply, multimeter, signal generator, oscilloscope) to perform specified tests and investigations with some assistance.
Understanding of principles of Continuous
Integration and ability to write regression tests (using Jenkins).
Ability to configure IDE and build tools for use by the project team.
Good working familiarity with git. Can resolve most issues with minimum assistance.
Understanding the principles of code review and able to give constructive reviews.
Able to produce good internal written reports, suitable for customer-facing with review.
Can effectively prioritise work within own outstanding tasks, incorporating external influence.
Able to motivate others in the team and set a good example of working practice.
Able to delegate work.
Can be a line manager if that route desired.
Able to take an active part in customer meetings, discussing technical issues with customer engineers.
Who you are
Good attention to detail without over-investing in issues of no consequence.
Excellent written and spoken English with the ability to write formal reports.
Strong self-discipline with the ability to follow complex tasks through to completion.
Ability to determine when something reaches
Where you will work
We have offices in both Theale and Bristol. Our Headquarters is based in Theale where you will be located around plenty of country pubs in the area, golf courses, fishing lakes, good cycle and walking routes. Our Bristol office is modern, open plan complex located by the intersection of the M4 and M5.
https://www.sondrel.com/careers/where-were-hiring/bristol-uk
https://www.sondrel.com/careers/where-were-hiring/theale-uk
Why Sondrel
At Sondrel we are encouraged to think differently, take on innovate and challenging projects and we're trusted to make independent decisions to progress our own careers in the way that we want. We pride ourselves on being specialists in what we do, collaborative in our approach and we're hugely passionate about driving the technology for SoC design.
We have teams across the globe which means there is opportunity for both domestic and international travel and the chance to network with some of the most highly skilled and knowledgeable engineers in the industry. Sondrel allows you to enjoy your work by having an autonomous environment built on trust, dependability and integrity as well as having a hybrid work environment catered to individual needs.
As we continue to grow, we are looking for bright individuals who are proactive in what they do, enjoy a challenge and have a desire for continuous learning experiences because, at Sondrel, no two days are ever the same.
What you get
Competitive salary
Company pension scheme
Discretionary annual company bonus
25 days paid annual holiday + bank holidays
Hybrid, flexible work arrangements
Opportunity for career progression with quarterly reviews
Continuous training with online training platform
Opportunity to travel both domestically and internationally
Inclusion
Sondrel are proud to be an equal opportunities employer. We recruit people from varied backgrounds because it makes our team stronger, and we provide an inclusive workplace because growing in partnership is what makes our team great. We do our best to provide fair opportunities to everyone and we want to hear what you need to grow with us.
Share this post via:
---