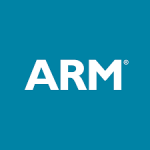 Website ARM
Job ID #: 18297
Job Category: Software Engineering
Employment Type: Experienced Professionals
Division: Development Solutions
Department: Development Solutions – Prod Grp
Primary Country: UK
Primary Location: Cambridge
Job Description
Arm is seeking a highly motivated and creative Software Engineer to join our Cambridge-based development team to work on our state-of-the-art development tools.
What will I be doing?
You will join the Development Solutions Group (DSG) in Cambridge developing software for Arm Development Studio; a software tool suite that helps our partners build innovative and energy efficient Arm powered products.
As a Software Engineer, you will work in our Agile team on the development of our Java based debugger and IDE. Your primary role in the team will be to contribute new features and improve existing functionality.
Embedded within our team, you will be involved in the full software development lifecycle, from working with our Product Manager to clarify requirements through to design, development and deployment of new features.
Working closely with our quality engineers, you will help us improve the quality of our products using modern development practices.
Job Requirements
• Java coding experience
• Experience of working in an Agile development environment
• Knowledge of common software development, continuous integration and test processes
• A high level of pro-activity and initiative
The following is a selection of skills used across our projects. You do not need any of these to apply or succeed in your application – you shall have the opportunity to develop your skills in these areas:
• Python development skills
• Embedded systems development skills
• UX design