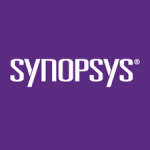 Website Synopsys
About the Synopsys Software Integrity Group
Synopsys, Software Integrity Group, is named a leader for 2022 (6 years in a row) in the Gartner Magic Quadrant for Application Security Testing (AST), in recognition of our vision and ability to execute. Security and risk management leaders will need to meet tighter deadlines and test more-complex applications by integrating and automating AST in the software life cycle eliminating risk before it puts them at risk. Every business runs on software, and defects in software create risk. We've curated the most powerful products and services to create one comprehensive platform that enables our customers to detect and remediate defects across their entire SDLC. To find out more about Synopsys SIG, check out https://www.synopsys.com/software-integrity.html.
The Team
The Global Client Services team comprised of Program Managers, Client Engineers and Architect are focused in ensuring the best possible onboarding experience for our customers.  We deploy single and multi product engagements where the right skillset deployed at the right time is ctiritical to our success. With our guidance, customers learn to deploy across their whole organization. Our strong foundational approach of training the customer ensures that they are well equipped to roll out across hundreds of development teams.
Job Overview
The ideal candidate will possess a mix of consulting, strategic planning, analytics, and operations backgrounds. They will have demonstrated experience providing strong business analytics, and delivering on projects of all sizes. They must be able to thrive and succeed in an entrepreneurial environment, and not be hindered by ambiguity or competing priorities.   In this role you will anticipate bottlenecks, make trade-offs, and balance the business needs versus technical constraints. Maturity, judgment, negotiation skills, ability to influence, analytical talent and leadership are essential to success in this role.
Responsibilities and Duties
Resource Management
Lead weekly reviews with business leaders to plan client services assignments, review bookings, work through conflicts, and identify opportunities for the client services engineers.
Liaise with regional business leaders, project management and archiectect teams in fulfillment of project staffing requests, prioritizing resource requests and resolving resource allocation conflicts
Work with sales and regional business leaders to review and design resourcing plans to deliver against project deliverables while leveraging the best available staffing from internal regional and global resources
Constantly monitor resource assignments and timesheet data to ensure accuracy of forecast to reduce estimated vs. actual time;
Compile, lead and analyze resource management reports (available resources, current resource allocations, resource needs due to changing project needs, etc)
Keep resource schedule up to date and accurate to provide regular revenue forecast updates to services leadership
Proactively spot forecasted bench time for resources to ensure that the regional and global resources are identified for the right opportunities
Handle staffing escalations from start to finish ensuring that the business process is followed
Operations Support
Support the setup and/or maintenance of projects, budgets and resource allocations as needed
Working with Client Services teams to ensure timely submission of project status report, timecards, expenses and scheduled hours
Process Improvement
Drive system and process improvement initiatives to strengthen the resource management process within the practice and identify regular opportunities to adapt as the business grows;
Define and coordinate the introduction and implementation of new Resource Management tools, infrastructure, and processes
Conduct research to identify alternate staffing solutions and/or, alternate processes for improvement
Qualification Requirements
Bachelor's degree in relevant field or equivalent work experience
5+ years of resource management and business operations experience
Strong communication, influencing skills
Experience with PSA solutions such as TeamWork, Mavenlink, Kimble or Netsuite
Experience with business intelligence, analytics or reporting products
Knowledge of enterprise systems, SFDC and ERP system like SAP
Excellent analysis skills and the ability to develop processes and methodologies
Excellent presentation and communication skills
An outgoing, focused, and organized individual, with a strong drive to succeed
Team player with strong interpersonal skills, able to succeed in an environment of collaboration
Ability to work independently and function effectively with minimal amount of supervision
Must be eligible to work in the United States or Canada without requiring sponsorship now or in the future
Must be located in Canada (AB, BC, ONT) or United States
Benefits
Work From Home
Competitive Total Compensation
Annual Performance Bonus
Paid Vacation and Wellness Days
Group Retirement Savings Plans and Employer Contributions
ESPP
Comprehensive Health Benefits
Share this post via:
---