Senior R&D Verification Engineer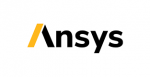 Summary / Role Purpose  
The R&D Verification Engineer (QA-Quality Assurance/tester engineer) joins the Fluids products business unit to conduct software testing of ANSYS applications such as Ansys Rocky (Particle Dynamics Simulation software – DEM/SPH). This role assesses how well the product meets customer needs both in terms of functionality and usability and ensures that product requirements and quality standards are satisfied. The role works closely with other members of the product creation team and communicates with technical specialists on product issues.
Key Duties and Responsibilities  
• Specify and write test cases, creates, modify and update existing tests, write and maintain test scripts
• Perform functional, application, regression and performance testing in manual and/or automated test environments and investigate possible causes of problems
• Create test plans, participate in defect management and testing metrics
• Apply standard techniques and procedures and comply with the company's overall development and testing processes
• Work in a variety of computing environments: [list, e.g. Windows, Linux, VM's, Compute Clusters, Cloud]
• Work to automate testing procedures.
• Provide technical/engineering documentation for items like SDK, API's, CFD coupling technical manual.
Minimum Education/Certification Requirements and Experience  
• BS in Engineering, or related field with 3 years of experience, or MS with no experience
• Previous knowledge of engineering simulation software – CAE (DEM, FEA, CFD).
• Fluency in English language
Preferred Qualifications and Skills  
• Familiarity with Ansys products
• Experience in a large-scale commercial software testing and verification environment
• Previous experience with agile methodology
• Good communication and interpersonal skills
• Ability to learn quickly and to collaborate with others in a geographically distributed team
• Basic programming (scripts) languages knowledge (Python / C++).
Share this post via:
---