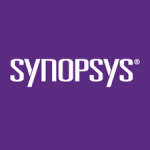 Website Synopsys
R&D Engineer, Senior Staff
As a member of the World-Wide CAD (WWCAD), you will help define and drive processes for data protection and operational efficiency with an impact across the entire Synopsys Solutions Group (SG) Business Unit.
Job Description & Responsibilities: 
As R&D Sr.Staff, you will work in a wide variety of roles to support World-Wide CAD (WWCAD) on processes, infrastructure, data analysis, metrics & reporting. Through these you will help the management team with complex decision-making in critical business areas. Initial focus will be on data protection and compliance. You will work in close proximity with Program Management Office (PMO), WWCAD, R&D teams and IT.
Main Responsibilities: 
Define and document the policies for technology and IP data protection in SG in cooperation with PMO
Diagram and document existing process and tools for data protection in SG in cooperation with colleagues in WWCAD
Define tools, flows and mechanisms to manage data protection in SG in cooperation with DRI, WWCAD, IT, R&D methodology teams
Drive projects with WWCAD, IT & R&D to implement the mechanisms (tools & flows) that support the policies defined
Work with WWCAD, IT & R&D to train & deploy the tools and flows into the SG organization
Define and develop audit mechanisms to track and drive compliance with policies (data harvesting, analysis and action taking)
Install, develop, update, and maintain system tools related to data gathering and analysis, in addition to setting-up and configuring commercial solutions. 
Create project and operational metrics/KPIs using spreadsheets, databases and related scripting tools to drive improvement actions
Provide end-user administrative and technical support for issues related to IT/CAD solutions of the flows defined above
Build productive internal/external working relationships with R&D, WWCAD, IT teams and solution vendors to advance or maintain our data systems
Requirements: 
A degree with background in Engineering or Computer Science
Relevant Data Security and Program Management experience
Good oral and written communication skills, including process documentation
Strong analytical, problem solving, negotiation, and organizational skills
Practical experience with technical and administrative aspects of deploying processes, data analysis and IT solutions
Strong background with personal computer skills including MS word, Excel, PowerPoint, Visio or SharePoint
Some software or computer scripting and automation background is desirable 
Strong interpersonal and teamwork skills, willingness to work with many users and stakeholders across a global organization
Enjoys working in a multicultural, multidisciplinary environment spread across the world
Hide additionalSenior R&D EngineerAdditional Job description revealed