Senior Project Manager – Global Finance Transformation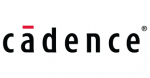 Website Cadence
The Cadence's Global Finance Transformation Team is looking for a Senior Project Manager with Global Finance Transformation experience to join our organization.
The  successful candidate will have expertise in Mergers and Acquisitions (M&A) diligence and integration.  The transformation team was created to establish a formal project management framework and governance structure to ensure coordination between the significant and complex projects of the Finance organization. Further, the Transformation Team is focused on value creation for our internal and external stakeholders. We accomplish this through our focus on building business partnerships across the broader finance and business teams as we develop leaders in our team.
Projects for the Transformation Team are expected to include the following:
Mergers and Acquisitions (M&A) diligence and integration
Systems implementation, upgrade, or improvement
Process improvement, automation, and global standardization
Development and integration of data analytics for use in business performance analysis
Special projects as needed or assigned
This position will perform tasks required to keep projects on track and aligned with management objectives, and will assist with project management activities, facilitate project prioritization, coordinate project resources, and communicate project status to senior management.  This position will also include aligning and coordinating with Accounting, Financial Reporting, Financial Planning and Analysis, IT, Procurement, Tax, and Internal Audit functions as needed. The position will have exposure to global finance activities and will provide the employee to gain exposure to various processes within the Cadence such as Business Development, Product Marketing, Sales, Corporate Systems, and Legal.
This position reports to the Global Finance Transformation Program Director.
Responsibilities:
Coordinate with Finance team stakeholders to understand the requirements of each project or transaction, develop a project plan, monitor progress against milestones across the workstreams and complete project-related tasks as required.
Manage project risks and issues with project team, ensure timely communication and escalation to senior leadership and facilitate timely closure of issues and mitigation of risks.
Engage in early-stage preparation activities for financial due diligence
Maintain and disseminate tools, templates and tracking mechanisms to effectively manage the planning, organization and coordination of projects or M&A activities
Create and manage project budgets and proactively identify/communicate budget change requests through project lifecycle
Assist worldwide Finance and business teams with completion of tasks as needed
Requirements:
10-12 years of relevant work experience
Strong project management and organizational skills
Understanding of finance and accounting process flows and internal control concepts
Familiarity with financial systems landscape (SAP, data analytics tools, data warehousing etc…)
Ability to anticipate areas of difficulty/potential risks and contribute to creative solutions
Excellent communication and presentation skills with the ability to convey technical information in non-technical terms to other functional groups, global Finance team members, employees of potential M&A companies and various management levels
Undergraduate degree in Finance/Accounting required, Graduate degree and CPA preferred.
Intermediate to advanced Excel skills. Ability to understand and utilize productivity tools (such as MS Teams, SharePoint)
Be proud and passionate about the work you do. Together, our One Cadence — One Team culture drives our success.
Share this post via:
---