Senior Principal GPU Architect
Full Time
Applications have closed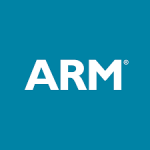 Website ARM
Job ID #: 15934
Job Category: Hardware Engineering
Employment Type: Experienced Professionals
Division: Central Engineering
Department: Central Engineering – Central Technology
Primary Country: USA
Primary Location: Austin (TX)
Additional Country: USA
Additional Location: San Jose (CA)
About the role
The Central Technology Team within Arm develops key technologies which will form the foundation of future products.
You will join a multinational, dynamic, collaborative and highly motivated Graphics team in Central Technology to help craft the direction of our world leading Mali™ Graphics products. The Mali™ Graphics Processor is the #1 shipping GPU.
You will need to have architecture and hardware/software development skills, in addition to being able to think creatively. In this role you can expect to be a technical lead where your ideas will make a difference and enable you to make your mark delivering industry leading GPU IP.
Your job responsibilities will be diverse and may include architecture, technology research, hands-on prototyping and experimental investigations, engaging with product groups, working closely together with the engineering team, and taking part in partner and customer engagements.
Together with our world-leading architects you will:
Design and develop the Mali™ graphics architecture for the latest graphics APIs, providing new technologies for products in new and existing markets.
Perform high level performance modelling and analysis of graphics hardware features, applications, benchmarks and games.
Develop and improve tools for architectural exploration and performance analysis.
Understand and analyse system level architectural trade-offs (including hardware, memory systems and system s/w).
Collaborate with the Arm engineering team to see your ideas delivered into products.
What skills, experience, and qualifications do I need?

BSEE or BSCS required. MS/PhD in EE or CS preferred.
Minimum 15+ years Computer Graphics experiences or equivalent required.
A strong history of thinking creatively and communicating effectively in a global team environment, with a practical, organized and analytical approach to work.
A deep experience and background in Computer Graphics and GPU architecture
You have an ability to quantify and make trade-offs between power, performance and area appropriately to meet the requirements of the product.
You have a strong programming ability: C, C++, scripting.
Good knowledge of graphics and computer API's (OpenGL, OpenCL, DX, etc.).
Excellent team working skills, self-motivated and results focused.
Share this post via:
---