Senior Physical Design Engineer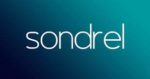 Sondrel
We have a fantastic opportunity for a motivated and creative engineer who puts focus on quality and innovation to join and grow our tightly integrated team. As a Senior Physical Designer, you will get the chance to interact and collaborate with the Physical implementation design team to solve problems and work on many exciting projects providing you with the right kind of challenges to develop your own career. At Sondrel everyone is an individual contributor which means you will be making independent decisions and be responsible for block development from RTL and GDS.
What you will be doing
Using your abilities with many tools and your expertise in one or two. Examples of which are: Synthesis, PnR, Formal verification, Custom layout techniques, Analog simulation and Chip finishing
Evaluating issues and defining solutions as part of a team
Broadening your cross disciplinary knowledge through new assignments
Contributing to specialised projects with some guidance and have some ability to work independently
Solving problems of moderate complexity and maintaining a high quality in your work
Interacting and collaborating with the more experienced team members to resolve problems
Contributing to technical white papers
You may contribute to sales support as part of a team
What you will bring
Essential
A degree/masters or PhD in relevant subject
Minimum of 2 years' experienceOne or more of the following skills: :
PnR using either Synopsys ICC, Cadence EDI, Mentor Olympus
Synthesis using either Synopsys DC or Cadence RC
Experience of Formailty or Formalpro.
Experience of Mentor Calibre or Synopsys IC Validator
The capability to problem solve with an ability to lead or be part of a physical implementation team
Desirable
Ability to take secondments abroad for 3-6 months
Advanced knowledge of a single sub-function OR thorough knowledge of multiple sub-functions
Tcl, Perl and or Python
Who you are
A confident leader with good communication, negotiation, problem-solving and time management skills
You are self-organised and have the ability to respond to changing priorities quickly
Have the ability to work under pressure with excellent attention to detail
Passionate about all things technology and digital design
You enjoy working as part of a multinational team and collaborating with other disciplines
Ambitious in wanting career development
Where you will work
The Hyderabad office in India typically enjoys basking in the sun with a lovely 31 degrees.  "This is one of the reasons why it is such a popular city to work in," explained Kirthi Kishore, a Staff Engineer. "It is invariably pleasant warm weather unlike Bangalore, which is colder with much more humidity and rain, so we have engineers moving from there to join us. It's a lovely city with historic architectures that go back several centuries such as the 16th century Charminar Mosque with four minarets as well as great restaurants and shops. Even more importantly, we have an excellent traffic management system so that the cars aren't stuck in jams unlike some cities where it can take an hour to go one kilometre!" https://www.sondrel.com/careers/where-were-hiring/hyderabad-india
Why Sondrel
At Sondrel we are encouraged to think differently, take on innovate and challenging projects and we're trusted to make independent decisions to progress our own careers in the way that we want. We pride ourselves on being specialists in what we do, collaborative in our approach and we're hugely passionate about driving the technology for SoC design.
We have teams across the globe which means there is opportunity for both domestic and international travel and the chance to network with some of the most highly skilled and knowledgeable engineers in the industry. Sondrel allows you to enjoy your work by having an autonomous environment built on trust, dependability and integrity as well as having a hybrid work environment catered to individual needs.
As we continue to grow, we are looking for bright individuals who are proactive in what they do, enjoy a challenge and have a desire for continuous learning experiences because, at Sondrel, no two days are ever the same.
What you get
Competitive salary
Company pension scheme
Discretionary Annual Bonus
24 days annual holiday
Hybrid, flexible work arrangements
Parental Insurance
Lunch vouchers
Continuous training with online training platform
International travel opportunities
Inclusion
Sondrel are proud to be an equal opportunities employer. We recruit people from varied backgrounds because it makes our team stronger, and we provide an inclusive workplace because growing in partnership is what makes our team great. We do our best to provide fair opportunities to everyone and we want to hear what you need to grow with us.
Share this post via:
---