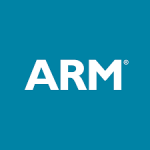 Website ARM
Job ID #: 17747
Job Category: Software Engineering
Employment Type: Experienced Professionals
Division: Machine Learning
Department: Machine Learning – Engineering
Primary Country: UK
Primary Location: Cambridge
Job Description
Are you passionate about modelling future Machine Learning processors and finding ways to constantly improve performance?
Modelling of an ML processor is a huge and exciting challenge. At Arm, performance modelling is an essential and integral part of early hardware development. The performance modelling team work with our architects and project leads to define and explore the behaviour of new features prior to commitment to an RTL product. Working from the incubatory beginnings of a product through to a product release, the modelling team also work in collaboration with the design teams aiding them to identify performance issues.
What you'll need to succeed
A perfect fit for this role would be rare, but Arm hires with a view to develop and grow its people. We are looking for someone with a background in hardware IP development, with strong software development skills. The candidate should be proficient in high-level languages such as Python, but also familiar with C/C++ level languages, and experienced working in a Linux/GNU environment. A good understanding of wider system-on-chip architecture is a plus as is knowledge of SystemC. Independent working through strong problem solving and debugging skills are very important. Good English communication (both written and verbal) is a must. An understanding of machine learning is not required, but useful.