Senior Financial Analyst – Commercial (US Remote)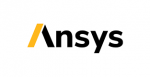 Summary / Role Purpose:
The Senior Financial Analyst FP&A is responsible for providing analytical support to the Worldwide Sales FP&A team.  The individual will assist in Annual Contract Value (ACV) reporting and insights, Sales KPI development and tracking, variance analysis, planning and forecasting.  This position will report to the Senior Manager Finance FP&A, Worldwide Sales.
Key Duties and Responsibilities: 
Financial Management
Drive improved ACV and revenue reporting and insights for the Worldwide Sales team.
Deliver timely, accurate and insightful reporting and analyses on weekly/monthly/quarterly cadence.
Analyze financial results and communicate business insights to field and FP&A leadership.
Partner with key stakeholders to drive insights, analytics, and forward-looking actions.
Define key performance indicators and profitability measures and build linkage to actual performance and financial forecasts.
Document current reporting and practices and propose reporting enhancements.
Implement improved financial reporting processes and drive streamlining and simplification.
Manage the annual budget cycle and monthly/quarter forecasts.
Ensure timely and accurate work product; meet or exceed established service levels.
Business Partnering
Be a self-motivated, visible, collaborative, accessible contributor within the Finance organization.
Document business needs and provide global, consistent coverage and support for the organization.
Facilitate finance optimization efforts and help us build a world-class FP&A organization; develop, standardize, maintain, and drive continuous improvement of all planning and forecasting processes.
Serve as the trusted advisor to FP&A leadership. Assess risks and opportunities versus annual company targets. Evaluate forecast outputs to optimize future results.
Ensure financial results are standardized, impactful, and understandable for Sales, Finance, and general management audiences.
Participate in appropriate training to enable the adoption of new processes, tools, and models.
Job Requirements and Qualifications:
Bachelor's degree in Finance, Economics, Accounting, or a quantitative discipline.
Minimum of 3 years of core FP&A experience – forecasting, planning, and business partnering.
Advanced proficiency with Excel, PowerPoint, and other Office software.
Strong proficiency with Oracle EPM.
Strong proficiency with Alteryx is preferred.
Strong organizational skills and attention to detail.
Proven experience in building different types of financial models, reports, and processes.
Ability to prioritize competing projects/deliverables, meet deadlines, collaborate with other business functions, and work well independently.
Strong presentation skills.
Share this post via:
---