Senior Engineering Manager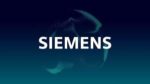 Website Siemens EDA
About Us
Siemens Digital Industries Software, a business unit of Siemens Digital Factory Division, is a leading global provider of software, systems, and services in the areas of managing the product lifecycle (PLM, Product Lifecycle Management) and management of industrial operations (MOM, Manufacturing Operations Management), with over 15 million licenses sold and 140 000 customers worldwide. Headquartered in Plano (Texas), Siemens Digital Industries Software works collaboratively with clients to offer industrial software solutions that help companies worldwide to achieve a sustainable competitive advantage by realizing their important innovations. Driven by a deep understanding of what it takes to deliver successful products, Siemens Digital Industries Software partners with our customers to provide industry software solutions that help companies everywhere achieve sustainable competitive advantage by making real the innovations that matter.
To learn more about us, visit: https://www.plm.automation.siemens.com/global/es/
https://www.youtube.com/watch?v=ePZheUvsH0w
During the current global health crisis, the priority for Siemens Digital Industries Software is the health and wellbeing of our entire community including current and future employees, which may add time to our hiring processes. We appreciate your patience and invite you to visit our website to learn more about how Siemens is responding to the pandemic.
For this position, we are offering a hybrid work model of 2-3 days in the office once we reopen.
Insight into the role
Siemens EDA is a global technology powerhouse. With some of the best-known brands in the world, Siemens has stood for engineering excellence, innovation, quality, and reliability for more than 165 years.
We are looking for an experienced Senior Engineering Manager / Agile Leader to work for Siemens EDA. You'll be serving and supporting development teams and managers by guiding and coaching the adoption of Agile practices while ensuring that your organization delivers on its commitments. We support minimum hierarchy which means you will be acting as a servant leader. Supporting individuals as well as a team in this high-collaborative environment
As an Agile Coach you will:
Coach Scrum Masters and Managers in its Agile adoption.
Continuously improve our process using Lean and Kaizen techniques.
Remove impediments for the team, individuals, or process
Set and execute key goals and objectives for your team
Drive the team to consistently deliver on their goals
Ensure clear communication and collaboration between all the members of the cross-functional team: Dev, PM, Doc
As a People Leader you will:
Constantly promote engineering and product vision to your team and colleagues.
Monitor progress on a portfolio level and provide feedback to the team.
Promote success and failure as a key to full transparency in our organization.
Empower self-directed teams, and offer guidance and coaching as needed.
Trust your team, and be trusted by your manager and colleagues to make good decisions.
Identify, grow and promote talent in your teams.
Provide regular performance feedback, and deal with personnel issues as they arise.
Required experience and skills
Software Engineering/Computer Science education & professional experience in Agile software development
Minimum 5 years' experience leading development teams as a professional engineering manager, scrum master and/or team leader
Strong critical thinking, oral and written communication skills
Experience with Scrum and other Lean/Agile frameworks and methods, i.e.: Kanban, XP, etc
Strong understanding of modern software development techniques – TDD, BDD, Continuous Integration, Continuous Testing, Pairing, Automated Testing
Experience with enterprise product development
Courage, Honesty, Commitment, Respect, and Openness will be needed in this role
Share this post via:
---