Senior Engineer Yield Engineering – New College Graduate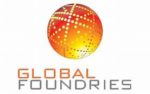 Website GlobalFoundries
About GlobalFoundries:
GlobalFoundries is a leading full-service semiconductor foundry providing a unique combination of design, development, and fabrication services to some of the world's most inspired technology companies. With a global manufacturing footprint spanning three continents, GlobalFoundries makes possible the technologies and systems that transform industries and give customers the power to shape their markets. For more information, visit www.gf.com.
Summary of Role:
This position is for a semiconductor device characterization engineer.  Engineers in this position develop and deploy inline electrical parametric test strategies to reduce MTTD (mean time to detect) and drive performance improvements to meet industry competitive standards.  Characterization engineers provide analysis and subject matter expertise to identify signals, excursions, and continuous improvement opportunities in a semiconductor process flow.  They use statistical analysis, failure analysis, process history analysis and other datamining methods to identify point of cause, contain, and improve product quality and yield.  They work closely with other technical experts in integration and process engineering to solve complex technical problems contributing to yield loss.  Device characterization engineers in particular focus on MOSFET, bipolar, resistor, capacitor semiconductor devices and associated diagnostic structures to comprehend root cause of variation and performance through knowledge of semiconductor process and electrical dependencies.
Essential Responsibilities Include:
Data analysis on electrical structures for production technologies in East Fishkill.   Standard work activities include
Daily signals monitoring, analysis and wafer/lot disposition
Ensure process improvement actions stemming from electrical test (Cp/CpK) performance
Standard reporting for device signals in process yield loss meetings
Ensure readiness for new part numbers
Oversee test content changes, with bench probe verification / debug as needed
Statistical data analysis, datamining to determine point of cause
Interface regularly with failure analysis, integration & sector teams to contain excursions and drive yield and quality improvement
Interface with ILT Eng. Technicians on daily basis for lot disposition issues
Drive root cause analysis through deep understanding of fundamental operation and performance of semiconductor devices
Understand semiconductor device performance and process yield loss impacts to productivity
Lead cross-functional teams to comprehend and align on measurement signals and their process dependencies to establish root cause.
Lead key projects to improve ILT Characterization capability, efficiency, and processes
Communicate with management, stakeholders and customers on issues affecting device performance
Other Responsibilities:
Perform all activities in a safe and responsible manner and support all Environmental, Health, Safety & Security requirements and programs
Required Qualifications:
Education –  PhD Degree in Electrical Engineering, Solid State Physics or Physics
Experience:  0-2 years – Knowledge of semiconductor processing and device physics
Data and statistical analysis skills
Strong, effective communications and Leadership / Teamwork skills are required.
Language Fluency – Fluent in English Language – written & verbal
Preferred Qualifications:
MS Degree in Electrical Engineering, Solid State Physics or Physics
Experience in electrical characterization of semiconductor devices
Experience in semiconductor manufacturing environment
Experience in manufacturing metrics and problem solving in a manufacturing environment
Excellent interpersonal skills, energetic, motivated, and self-driven
Demonstrate ability to work well within a global matrixed team / environment with minimal supervision
Outstanding communication skills – both written and verbal
Strong organizational skills; demonstrated ability to manage multiple tasks simultaneously and able to react to shifting priorities to meet business needs
Demonstrated ability to meet deadlines and commitments
Familiar with 5S, LEAN, 8D, 6-sigma, SPC, DOE, FMEA
Share this post via:
---