Senior Digital Employee Experience Manager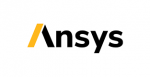 Website ANSYS
Summary / Role Purpose
As a member of the Business Applications organization, the Senior Digital Employee Experience Manager will be responsible for partnering with stakeholders to create the strategy for the Ansys Digital Employee Experience (DEX).  This unified experience will enable Ansys employees to interact seamlessly across the organization to improve collaboration and productivity.
Key Duties and Responsibilities
Partner with business stakeholders and experts to set the Digital Employee Experience (DEX) mission, vision, and goals.
Establish and continually advance the Ansys DEX strategy.
Work in partnership with business and IT stakeholders to identify and eliminate pain points impacting a positive employee experience.
Define the outcomes, business impacts, and roadmaps for the products within the Employee Digital Experience with an emphasis on the Microsoft O365 suite of products.
Proactively identify new employee needs and define the features that will solve them.
Build business cases to support the product backlog for optimal value, making trade-offs as needed based on product vision, team capacity, desired business outcomes, stakeholder needs and added information to develop sprint plans.
Act as a liaison with the organization, managing expectations with all stakeholders.
Be accountable for the success of the "change" and "run" for your domain.
Identify opportunities and lead cross functional initiatives to improve the DEX operating model including, intake, roles and responsibilities, and where and how work gets completed.
Results & Metrics – Define, track and monitor Objectives and Key Results (OKRs).
Ensure correct data and tools are used in the experience and related sub-processes; use data to improve experiences.
Foster strong, collaborative relationships with colleagues, partners, vendors, and suppliers to implement employee-focused solutions.
Focus areas are Employee Collaboration, Communication and Productivity.
Minimum Education/Certification Requirements and Experience
7+ years of technical experience with cloud & hybrid infrastructures, architecture design and deep knowledge in the following: Modern Workplace, Office Collaboration products & services knowledge, Strong hands-on technical experience with Office 365 and across Office collaboration products and services, including Exchange Online, SharePoint Online, Teams, OneDrive for Business, O365 Groups
Office365/Microsoft365 design implementation and administration experience
Advanced experience with Windows OS (Windows 10, Server 2012+), Group Policy configurations
Microsoft Azure Services, direction and evolution as related to enterprise desktop, mobile and infrastructure services
Key areas include Azure Active Directory and modern authentication architectures, conditional access and deployment of services
Strong problem-solving skills and ability to provide hands-on technical support
Ability to work both independently and as part of a larger team
Exceptional conceptualization skills, able to take abstract ideas and materialize them into strategies and execution plans
Excellent problem solving, planning and decision-making skills.
Excellent communicator; capable of effectively presenting ideas and selling concepts and tactics; ability to conceptualize and communicate "out-of-the-box" thinking.
Well-developed relationship building skills, willing to take drive initiatives, track record of working across organizations and structuring approaches to new opportunities.
Preferred Qualifications and Skills
Experience with securing Office 365 tenants
Scripting experience (PowerShell, Batch, VB)
Exposure to Power Automate, Flow, and/or Visio
Share this post via:
---