Senior Developer Evangelist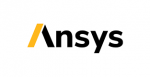 Website ANSYS
Summary / Role Purpose  
Ansys is the leading developer of engineering simulation software that enables engineers to innovate and create the products of tomorrow. Our software is used to design the aerodynamics of formula 1 cars, reusable 3D printed rockets, next generation chips and autonomous driving systems – allowing engineers to virtually explore the structural, thermal, fluids, optical and electromagnetic performance of their innovations.
We are building a Developer Relations team to support and grow Ansys' developer programs and support the Ansys community. The Senior Developer Advocate will be a hands-on leader, engaging with community members through development of content and ongoing community conversations.
As a Developer Advocate, you will support and nurture the Ansys Developer Ecosystem by connecting with other developers, contributing to open source, and sharing your knowledge and experience with Ansys and our technologies. You will be delivering content in multiple locations and formats such as conferences and meetups, in contributed articles, and other types of content. Your work will nurture and support the larger Ansys community, and will support our strategy for engaging developers, partners, and customers.
Your role is built on creating awareness about, and engagement with, Ansys by contributing to the development of our developer ecosystem and supporting the larger Ansys community internally and externally. As a hands-on leader, you might write sample code, author libraries, provide interviews to analysts and media, work with product teams on products and features, and work with strategic Ansys partners, users, and customers to engage and expand our developer community.
Key Duties and Responsibilities 
Lead the conversation around the latest technology advancements and best practices in the developer community
Create engaging content, including technical talks, blog posts, demos, and videos, that educates developers on important technologies and trends
Support Ansys' product development and engineering efforts by sharing what you learn while engaging with the wider community and the tech community, at large
Conduct interviews with media via phone, podcasts, video, and in-person
Contribute to relevant open-source projects in order to give Ansys visibility and share our experience in our areas of interest
Be a technical voice of leadership within Ansys and in the wider community
Minimum Education/Certification Requirements and Experience 
The Senior Developer Advocate is a software developer with a passion for technology and an interest in using technology to solve big problems, who loves to interact and speak with other developers.
To be successful in this role, you need: 
BA/BS in Computer Science or a similar technical degree preferred
2-3 years or more of work experience that supports the goals and requirements of this role
Experience building software and contributing to open source in the cloud computing ecosystem
Meaningful social presence with engaged followers
Ability to manage the fast-moving conference schedule with its CFP deadlines and show dates
Self-directed and work with minimal supervision
Outstanding written and verbal communications skills with the ability to translate complex technology concepts into simple and intuitive communications
Ability to travel up to 50% of the time including some international travel
Solid programming abilities in one or more of the following languages: Python, Java, .NET, or C++
Share this post via:
---