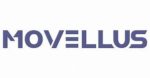 Take your career to the next level by working at Movellus!   Here we work on innovative solutions based on our internal IP to address the latest and toughest challenges for SOC designs.  Unleash your creativity and have a significant impact on the latest new designs.  Have the ability to work in multiple disciplines including architecture, RTL, verification, or even backend P&R, and interact with sales, marketing, engineering, post silicon and customer success teams! Craft your career path and have the opportunity to work in different domains while making a significant impact.
Core Responsibilities
Design engineering experience from RTL to GDS delivery
Emphasis on RTL Design from specification to verification and sign-off
Expert in Synthesis, Timing Closure, and design sign-off
Ability to work with application engineers to support customer engagements
Ability to work with silicon validation team for post-silicon analysis
Complete ownership of IP functionality to final design Sign-off
Desired Experience
Experienced SOC leader with 5-7+ year experience
Motivated, hands-on, independent and effective leader with team spirit
Working knowledge of SOC designs, and experience with backend P&R closure
Block-level and system-level Verilog verification in an ASIC environment
Familiarity with Verilog, UVM, System Verilog and Python
Full-flow verification (RTL, gates, gates with SDF)
Working knowledge of Block P&R, CTS, Extraction, Timing Closure, DRC / LVS
Experience with multiple ASIC tapeout experience in different technology nodes
What are the desired behaviors for Movellus team members?
At Movellus, we are proud to have a set of behaviors that reflect our unique culture and guide our decisions, defining how we work together to defy the ordinary and shape the extraordinary. These behaviors are assessed as part of the recruitment process: Passion, openness, perseverance, and curiosity. We believe every person in the company should have a passion for what we do and what they do.  With a drive to innovate and improve efficiency, we encourage curiosity. With open collaboration, we are all learning and can learn from each other. Respect for each other, our partners, and our customers.
To apply, please complete the form below, or forward your resume directly to: careers@movellus.com
Share this post via:
---