Senior Critical Power Architect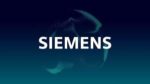 Website Siemens EDA
Job Description
Are you an experienced Critical Power Architect with the ambition to make energy consumption more sustainable? If so, we – as a trendsetter and market leader in the field of energy management and distribution – might be looking for you!
Due to successful sales, we are open for hiring an additional Senior Critical Power Architect to build long-term, positive relationships with our clients. In this role you will be responsible for the design, optimization and implementation of the main electrical infrastructure of a Data Center. Client contact and active involvement during the sales and execution phase will be part of your daily work. Among our clients are leading Data Center operators, consultants and (electrical) contractors.
Working within sales, you are the eyes and ears of our customers. We don't wait, but take the initiative. We transform "That sounds interesting!" into actual contracts, paving the way for new avenues of business. Join our team and we will give you the latest knowledge and independence for autonomous action and decision-making.
Create a better tomorrow with us
At Siemens headquarters in The Hague, the Center of Competence Data Centers focuses on the realization of multidisciplinary hyper scale data center projects on a global scale. Our team works in a rapidly growing department with strong focus on the latest technologies within energy technology, where we are active in a very broad market. Niche is that we realize projects from design phase up-to-and including hand over to the client. We use our own factories for this.
Our portfolio consists of power distribution systems such as medium and low voltage switchgear, transformers, busbar systems, protective relays, automation and monitoring systems and modular structures such as E-Houses and Skids. Interest to see our work? Please take a look at the articles on ElectricityMatters.
What are the responsibilities associated with the job?
Designing the main electrical infrastructure of Data Centers, including all relevant interfaces.
Translating design outline letters into solutions that meet and exceed the clients expectation.
Taking ownership of the design choices with the related functional and financial impact. Further developing of the technical relationship with end-clients, consultants and contractors.
Supporting the sales organization to enable the further development of global named accounts.
Developing close relationships with Siemens (international) operating capture and execution teams.
Your background
A master's degree in electrical power engineering.
At least 10 years of experience in the design of power transmission and distribution systems and / or projects ranging from medium voltage down to low voltage in critical environments, preferable Data Centers.
Demonstrate ability to communicate, present and influence key technical stakeholders at all levels of an organization.
Proven ability to juggle multiple projects at a time, while maintaining sharp attention to detail.
You are eager and energetic, using your skills and initiative to seek out opportunity instead of waiting for it to come to you.
You have the resilience and determination to nurture short and long design cycles.
A special interest in interface management and creativity to think beyond the industry standards / practices.
A flexible attitude and willingness to travel. You will be based in The Hague.
Even if you don't meet all the 'requirements', but have a rock-solid motivation, we invite you to apply anyway.
Our offer
Appreciation, opportunities and possibilities are key parts of working at Siemens. We offer a full-time job in an informal and professional environment. You'll get a lot of space to complete your tasks at your own discretion and to develop technical and personal skills.
Furthermore:
A salary based on your background and variable income.
Freedom and a healthy work-life balance. Embrace our flexible work environment with flex hours, telecommuting and digital workspaces (New Working Model).
Working from home allowance, a good retirement plan, 40 days' leave per annum and a yearly health budget of €150,-
Rewarding vacation entitlement with the opportunity to buy and sell your vacation days depending on your lifestyle.
A buddy program to quickly expand your network within Siemens.
Opportunities to advance your career and mentorship programs on a local and global scale. Extensive training options.
Equity via our shares program.
We believe diversity builds more opportunity for success. That's why we recruit great minds from all walks of life: it doesn't matter the gender, age, ethnic background, sexual orientation or disability. Our main aim is to find people from around the globe who can contribute to world-changing technology.
Can you see yourself learning, growing, and succeeding in this exciting position? If so, we want to meet you!
If you wish to discuss any initial questions with our recruiter, please get in contact with me (Marianne van Ruyven) on +31 6 10 20 43 60.
Screening and an online assessment are part of the application process.
Please do not make use of this vacancy as an acquisition opportunity.
Share this post via:
---