Senior ASIC Verification Engineer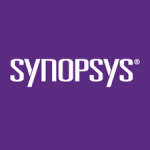 Website Synopsys
As a member of the Synopsys mixed signal IP team you will work with global teams to define and develop testplan, testbench and testcases to verify mixed signal (digital and analog) designs.
Responsibilities:
Generates verification specifications.
Establishes test bench design and test cases.
Evaluates and exercises various aspects of the development flow which may include such items as Verilog/SystemVerilog development, functional simulation, constraint development, test planning, behavioral modeling, and verification coverage metrics.
Generates documentation for testplans, verification environments, and usage.
Participate in evaluation and troubleshooting of digital and mixed signal designs.
Key Qualifications:
Candidate should have a clear desire to learn and explore new technologies.
Demonstrates good communication skills in English.
Demonstrates good analysis and problem-solving skills.
Prior knowledge CAD tool for development.
Working knowledge of Verilog and SystemVerilog.
Working experience with scripting languages.
Preferred Experience:
Knowledge of high speed interface protocols such as HBM, DDR, DFI;
Understanding of verification methodology such as UVM is a plus
Typically requires a minimum of 3 years of related work experience.
Share this post via:
---