Senior Application Engineer – LS Dyna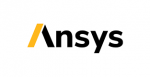 Summary / Role Purpose
You will be joining a team with extensive experience with Ansys LS-DYNA including applications in Aerospace & Defense (A&D). As an Application Engineer in the team, you will be responsible for helping drive new growth and adoption of Ansys LS-DYNA and related Ansys products within key customer accounts in the Aerospace and Defense industries (A&D). The role includes:
-Working with key customers and channel partners to provide technical solutions using LS-DYNA to fulfill customers' simulation needs including troubleshooting.
-Supporting sales by giving presentations, creating demonstration models, training, etc.
-As part of the team, work with the development of simulation best practices, benchmarking, and feedback for improvement of the software.
Ansys LS-DYNA is a leading software for simulation of transient non-linear structural analysis including crash, shock, blast, fracture, penetration, and other phenomena with applications in the A&D industry.
Key Duties and Responsibilities
Interact with customers to understand their engineering needs
Analyze how to address customers' requirements using Ansys products and platform
Articulate Ansys' value proposition
Contribute to mentoring services
Develop simulation best practices, solutions, FAQs for knowledge base
Composition and presentation of technical reports to customers
Conception and execution of training classes
Works independently and take on some planning and mentoring responsibilities
Minimum Education/Certification Requirements and Experience
English Citizenship
University degree in Mechanical/Civil Engineering or related field
MSc and 2 years of work experience
Interest to work with the defense industry
Experience with relevant FEA software, e.g. LS-DYNA or similar software
Ability to independently prioritize and work on multiple projects simultaneously
Willingness to travel 20% of your time
Fluent in English
Preferred Qualifications and Skills
MSc+3 years experience or PhD
Experience with LS-DYNA or other code for impact and penetration simulation
Extensive knowledge in finite element theory
Experience in python programing
Work experience in Linux environment and HPC
Share this post via:
---