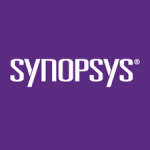 Website Synopsys
Senior Analog Design Engineer
We're looking for a Senior Analog Design Engineer to join the team. Does this sound like a good role for you? In this role you will
·       Participate in sub projects or special case/tasks planning,
·       Create project/task scope documentation and milestone,
·       Present simulation data for peer and customer review,
·       Work with layout, Cosim, digital and other teams,
·       Co-ordinate the review and sign-of sub projects and tasks,
·       Create and review documentation for appropriate tasks and cases.
·       Support team members to debug and solve issues.
Key Qualifications
·       6+ years of SerDes/High-Speed analog design experience.
·       High level of analog design knowledge.
·       CMOS circuit/device fundamentals.
·       Experience implementing circuits for the TX, RX and Clock paths within a SerDes.
·       Knowledge of SPICE simulators and simulation methods.
·       Working experience with Linux OS. Knowledge in VLSI and EDA tools.
·       Knowledge of Verilog/SystemVerilog and scripting languages.