Semiconductor Test Engineer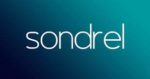 You will be reporting directly to the VP Asic within the Silicon Operations department working closely with Silicon Design, DFT Engineering and customer Product Engineering. You will be responsible for implementation of a full commercial silicon test strategy for complex SoC's. You will also have responsibility for developing advanced Test solutions, and ATE Bring up.
What you will be doing
Supporting development of test programs and debug for Wafer Probe and Final Assembly test.
Supporting external vendors with hardware and software test design, along with bring-up and site transfer.
Supporting Test Platform selection, assess ATE resources requirements against customer product specifications.
 Working with DFT, Silicon Design & Si Operations to produce Test Plans and requirements documentation.
 Both Produce & Review Test specifications and provide feedback into Design for future devices.
Supporting Silicon Operations with NPI and Volume test life cycle.
Supporting Silicon Operations with test data analysis, test coverage improvements, test time reduction and RMA investigations.
Communicate with customer to generate an agreed ATE test program to take the SoC to production as quickly as possible and be responsible for ATE bring-up.
Lead TEST activity on projects with little guidance and could work independently.
Solving problems of moderate to high complexity
Apply judgment in interpreting results and conducting quantitative analysis
Interact with team members from other disciplines to ensure Test strategy is implemented successfully throughout the design, New Product introduction and release to production process.
Represent Sondrel at conferences and meetings and present technical papers
What you will bring
Essential
A bachelor's degree in relevant engineering subject eg Electrical/Electronic Engineering, Physics, Computer science or related discipline
A minimum of 5 years direct working experience within Semiconductor IC testing.
Experience with Digital Testing techniques including BIST, SCAN and JTAG.
Test programming experience (Unix, C, C+, IGXL).
Familiarity with Teradyne UltraFlex or Advantest 93K ATE platforms would be preferred.
Experience with test bench vector generation and test pattern conversion (e.g. WGL, STIL, EVCD) would be an advantage.
Effective verbal and written communications skills.
Ability to work independently on defined objectives and provide regular feedback to Operations Team
Ability to Travel to both Vendor or supplier sites in order to support investigation, selection, test development & production support (Europe, ASIA and potentially USA).
Evaluate issues and define solutions as part of a team or take the lead in solving the issue.
Desirable
Masters or PhD in a related subject but with 5 years practicable experience.
High Level understanding of IC design and delivery methodologies from architecture through to physical implementation
An appreciation of Digital IC New product introduction and supply chain processes
Product Lifecycle management
Proficient presentation skills
Able to demonstrate good interpersonal  and communication skills necessary to build effective relationships with both internal and external stakeholders
Who you are
You are self-organised and have the ability to respond to changing priorities quickly
A team player
You have the ability to work under pressure
You are self-motivated and have problem-solving skills
You have excellent attention to detail
You are able to work under own initiative
Where you will work
We have offices in both Theale and Bristol. Our Headquarters is based in Theale where you will be located around plenty of country pubs in the area, golf courses, fishing lakes, good cycle and walking routes. Our Bristol office is modern, open plan complex located by the intersection of the M4 and M5.
https://www.sondrel.com/careers/where-were-hiring/bristol-uk
https://www.sondrel.com/careers/where-were-hiring/theale-uk
Why Sondrel
At Sondrel we are encouraged to think differently, take on innovate and challenging projects and we're trusted to make independent decisions to progress our own careers in the way that we want. We pride ourselves on being specialists in what we do, collaborative in our approach and we're hugely passionate about driving the technology for SoC design.
We have teams across the globe which means there is opportunity for both domestic and international travel and the chance to network with some of the most highly skilled and knowledgeable engineers in the industry. Sondrel allows you to enjoy your work by having an autonomous environment built on trust, dependability and integrity as well as having a hybrid work environment catered to individual needs.
As we continue to grow, we are looking for bright individuals who are proactive in what they do, enjoy a challenge and have a desire for continuous learning experiences because, at Sondrel, no two days are ever the same.
What you get
Competitive salary
Company pension scheme
Discretionary annual company bonus
25 days paid annual holiday + bank holidays
Hybrid, flexible work arrangements
Opportunity for career progression with quarterly reviews
Continuous training with online training platform
Opportunity to travel both domestically and internationally
Inclusion
Sondrel are proud to be an equal opportunities employer. We recruit people from varied backgrounds because it makes our team stronger, and we provide an inclusive workplace because growing in partnership is what makes our team great. We do our best to provide fair opportunities to everyone and we want to hear what you need to grow with us.
Share this post via:
---