Security Services Associate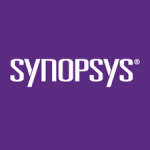 Website Synopsys
Job Description and Requirements
Synopsys is looking for a full-time Associate Security Consultant in Bangalore, India area to parachute in wherever software insecurity invades and to stomp out bugs and flaws wherever they hide.
Requirements
Good written and verbal communication.
Ability to collaborate with project team members.
Take direction from the project head and execute tasks consistently.
Roles Include
Conduct Investigation in the following:
Source Code
Software Penetration Testing
Architecture Security
Secure Software Design and Architecture
Network Security – Good to have knowledge
Database Security
Exposure to ARA, Threat Modeling, SDR, CI/CD is an added advantage
Education & Experience
Bachelor's Degree in Computer Science, Engineering or equivalent. Master's Degree preferred.
2 to 4 yrs. of work experience in relevant role.
Familiarity with software security weakness, vulnerability and secure code review.
Experience conducting secure code review is a plus.
Familiarity with at least Java or .Net
Should be able to read and understand enterprise code and write basic code.
Experience with other languages (e.g. JavaScript, Python, Ruby, PHP, Perl, COBOL, SQL, or Assembly) (Desired)
Familiarity with security vulnerabilities and how those things appear in code.
Ability to understand vulnerable code and security implications.
Basic knowledge of remediation of security issues.
Software architecture experience (web application, web services, API gateway, cloud native apps).
Software development experience in Java / .NET / JavaScript / django / python.
Software build process experience (e.g., Jenkins, TeamCity, Bamboo, TFS, maven, msbuild).
Basic knowledge of Cloud computing in any of the Cloud platforms like AWS, Azure, GCP or Ali Cloud.
Any professional certifications on these Cloud technologies or hands-on exposure of Cloud config reviews would be given preference.
Prior exposure of Architecture review/Threat modeling of applications and relevant tools.
Hands-on exposure of Software Composition Analysis or familiarities with SCA tools.
Share this post via:
---